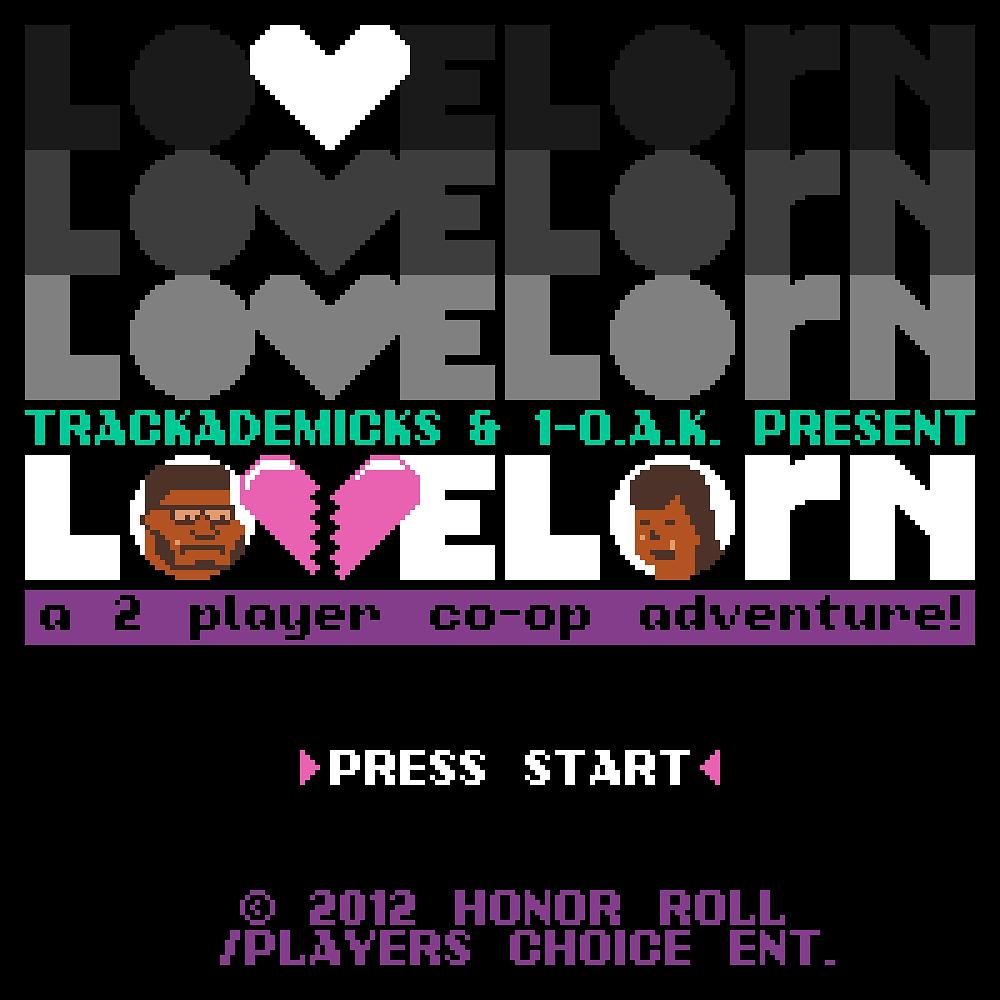 The Bay Area producer/singer duo of Trackademicks & 1-O.A.K. aka 2 Player Co-Op release their second single from the Lovelorn EP, a synthy and upbeat version of 80's English pop duo Go West's "Goodbye Girl". On Monday, December 10th, the project will be available for download.
"Lovelorn" is a covers EP album by two Bay Area artists and Honor Roll Crew members, singer 1-O.A.K. and producer Trackademicks. Together on this project, they are affectionately known as 2 Player Co-Op, a reference to the video game playing mode popularized during the Nintendo and Sega era of the early 1990's. The duo approaches the project in the mind-state of that era, with a sonic and aesthetic sense of children at play, while taking on songs that contain more adult subject matter and mature issues of love. The duo are best known for their funky, soulful, and innovative r&b records, and they continue to push the envelope by arranging modern day indie rock gems and 1980's post-punk mainstays into polished, lush, and warm soul records.
Trackademicks uses his signature sounds and production chops to re-imagine these rock covers into a sound scape for his own arcade game, while 1-O.A.K. lays an ambient crooning bed of lyrics about lost love, longing for love, and movie-like intimate moments. The result is a downloadable masterpiece that displays the incredible range of the duo, and shows the lack of musical limits when it comes to songs about love. Furthermore, they manage to accomplish their mission with a profound sense of camaraderie, the kind needed to defeat the boss in the last level of their favorite childhood video game. Take the aural journey with 2 Player Co-Op, as they conquer these five levels of lovelorn.
For more information on 2 Player Co-Op, visit HonorRollCrew.com. Trackademicks most recent project, "Breeze Mobbin" is now available for free download and 1-O.A.K.'s next project, the deluxe edition of his album "Special Request", will be available on iTunes in January. A remix project of the album will also be released and will feature special guests and new production.