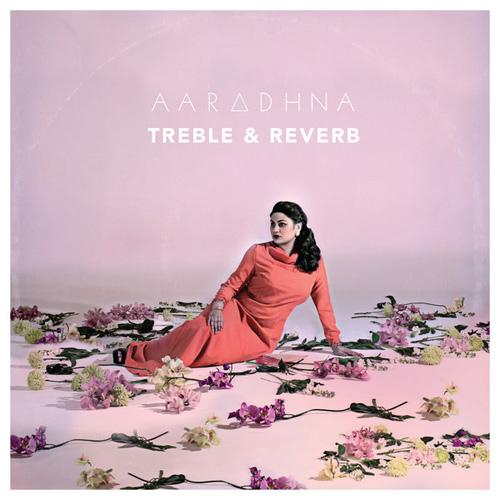 When Aaradhna's harmonies spill through the speakers in her opening track, you learn that it's not just treble and reverb that go good together. It's her silky voice over that doo-wop style (a sound she likes to call Retro/Metro), and her newfound attitude partnered with old school soul. It's Aaradhna and music that go good together.
Her first single 'Wake Up' – a plea to herself – was penned around the time she realized life was passing her by and that she was ready to get back in the game. "At the time I was listening to Amy Winehouse," says Aaradhna. "I used to go to her Back to Black album; I'd repeat it all day because I connected with all her music. The thing I liked about it was that she didn't care about what other people said, and she really spoke her mind…that's what I wanted to do, I wanted to make music that I could really say what I wanted to say."
It was in Romania, where she'd moved to be with her professional basketball- playing partner, that to counter her boredom, she discovered artists like Ruth Brown and LaVern Baker, and soaked in old favourites like Otis Redding, Millie Small, Calvin Richardson, Monica, Sam Cooke, Richie Valens, The Capris, Rosie & the Originals & Little Anthony and the Imperials. As a result her writing has elevated and her knack for hypnotizing harmonies is amplified – a writing style Aaradhna says has come naturally as she's gotten older.
It's the sound she's been able to express herself with most, taking her cue from the late great Ms. Winehouse in how to be more honest with her song writing, and life in general. "I just never spoke my mind, if I didn't like something, I still said 'yes', even when I should have said something else. Now I say what I want and make sure that I have it that way. I had to grow up, go through all that drama, all the crappy moments to know what I wanted."