Album Review: Amerie "In Love & War"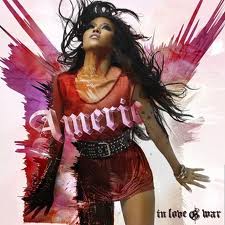 My review of Amerie's album "In Love & War" was published on Grown Folks music. Click here to read.
I'm all for personal growth and experimentation with artists, but there comes a time when they need to find their boundaries and understand what works well for them. After a beautiful debut, it's almost as if she took what worked well and threw it out in favor of something new. Whereas her debut album flowed so well from start to finish, "In Love & War" pulls the listener in every direction sound wise in procession, causing the album to lack an identity. If you could listen to abstract art, this is what it might sound like. The bottom line is, Amerie has a great voice and unique style, and is very talented, but needs to understand how she succeeded in the past and stick with that.
Tagged:
Amerie