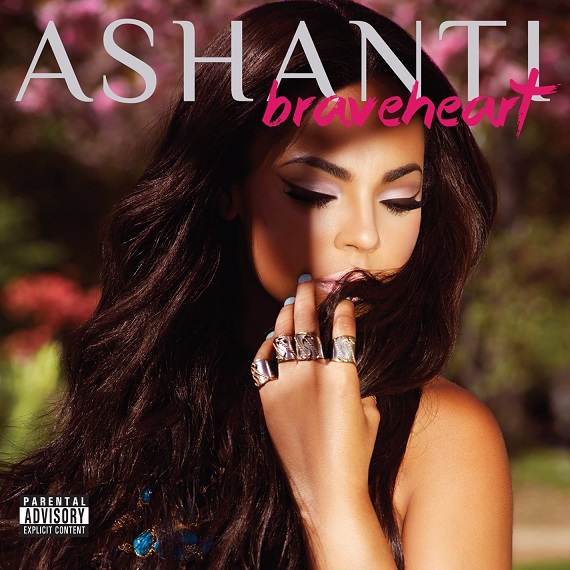 Grammy Award winning, multi-platinum, singer/songwriter, actor and author Ashanti has topped the Billboard Independent Chart at number one with her new album, Braveheart (Written Entertainment/Entertainment One), which was released last week. The album has also debuted top 10 on the Billboard Top 200 Chart, marking her fifth consecutive top 10 album.
Ashanti's latest single, "I Got It" featuring Rick Ross, is climbing the urban radio charts now, while her song "Early In the Morning (feat. French Montana)" is iTunes' best selling R&B single (as of March 8th). She will perform her latest single on the Queen Latifah show April 9th and for Good Morning America on April 18th. Ashanti will also sing the National Anthem at the World Boxing Organization (WBO) welterweight title fight between fighter of the decade, Manny Pacquiao and undefeated two-division world champion, Timothy Bradley Jr., April 12 at the MGM Grand Garden Arena in Las Vegas, Nevada.
She is currently writing music for the soundtrack and score of the forthcoming film Tupac, to be released by Morgan Creek in 2015.
Late last year, Ashanti received the 2013 Soul Train Award for Best Independent R&B/Soul Performance for "Never Should Have," a previous single featured on the forthcoming Written Entertainment/eOne release "Braveheart."
Most recently, Ashanti starred as "Teanna," a store consultant, in Lifetime's recent holiday movie, Christmas in the City. She was prominently featured in the network's It's a Wonderful Life campaign with her version of "Let It Snow." Ashanti also released a 5 song digital holiday EP titled "A Wonderful Christmas with Ashanti." She is currently working on releasing her second single.