Bianca Raquel "Mista Tin Man"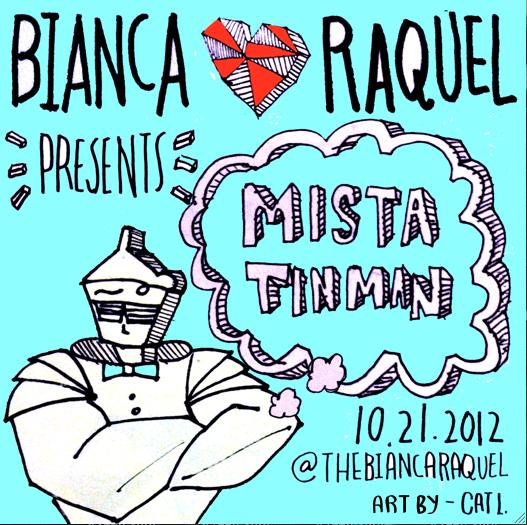 Coming off a strong week at CMJ, rising talent and vessel of creativity Bianca Raquel follows up with a FREE release of her new record Mista Tin Man, an ode to a character she wittily compares to the "Tin Man" from the 1939 musical: Wizard of Oz. The 21 year-old songstress paints the perfect picture—sonically and visually—of a person who's experienced being in a relationship with a "Tin Man": an individual with seemingly good intentions but ultimately, like the "Tin Man" in Wizard of Oz, they have no heart.
In the video, Bianca Raquel borrows examples from American pop culture to better illustrate her clever, emotional lyrics. The New York native continues to garner recognition from music-lovers and journalists across the world with her infectious writing style and her ability to command a stage. As she prepares to release her debut album—The Detox—early 2013, Bianca Raquel is hard at work capturing the hearts of fans with the release of new music each month paired with real life visuals.