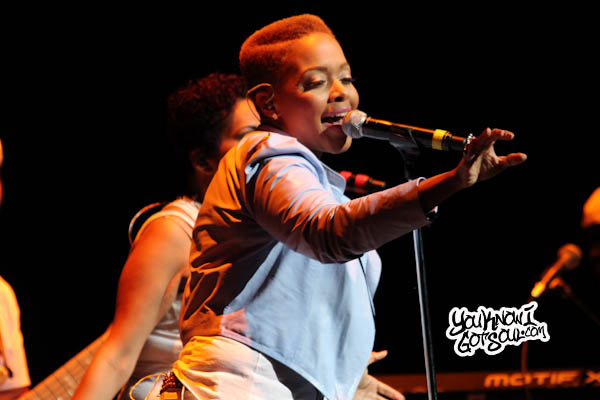 Earlier this week, Chrisette Michele was slated to perform in NYC but got a scare when a medical emergency ended her night in the hospital rather than on the stage. However, the singer is recovering and will be just fine.
Here is the official statement from her reps:
Last night, Chrisette Michele had to cancel her show in NYC due to a stomach infection that required her to visit the hospital as a precautionary measure. She is doing well and in good spirits and looks forward to seeing her fans on the upcoming "Woman To Woman" tour with Keyshia Cole and for them to hear her new album, Better, this spring. She thanks everyone for their thoughts and prayers.
Chrisette is currently working towards the release of her fourth album "Better" which is slated for release in the coming months.