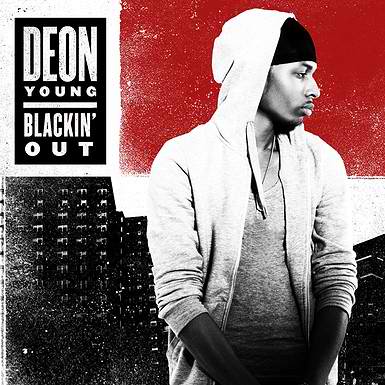 http://youtu.be/J06_EhGnW1g
19 year old Harlem rapper turned singer-songwriter is the latest signee to Sylvia Rhone's joint venture label with Epic Records. Hip Hop Weekly dubbed Deon Young as a 'Next 2 Blow' artist, Nike featured him in an ad campaign and he's currently one of Dr. Jay's 'Summer Sensations' of 2012. Watch as Deon puts his spin on the hottest track in the streets right now 'Cashin' Out' by Ca$h Out!
Deon Young Bio
It's rare to find a young songwriter who can successfully transition from behind-the-scenes player to major label headliner, but with the release of R&B newcomer Deon Young's impressive 2011 mixtape, For the Love, the 19-year-old rapper-turned-singer-songwriter proved he has the goods to command the spotlight. For the Love is a seductive collection of midtempo R&B/hip-hop jams, including the popular underground favorite, "Just Another Love Song," which finds Deon Young playing with lyrics by everyone from Usher and Drake to Rihanna and R. Kelly over the addictive beat for Rick Ross' 2010 hit "Aston Martin Music." "My mixtape is called For the Love because I really love music, not the fame or the girls," Young explains. "I put out For the Love on currenthiphop.com and datpiff.com in September 2011 and the buzz grew fast," he recalls. "Hip-Hop Weekly magazine featured me in its 'Next to Blow' column, I traveled to radio stations across the country—and all of this happened without a video or viral content. It was a great reaction."
Born and raised in Harlem, home of recent breakout stars A$AP Rocky and Azealia Banks, Deon Young (né Lindel Nelson) is the only child of a single mother. As a kid, he stood out for both his athletic prowess and his musical ability. "I had a good childhood," he says. "My family played a lot of gospel and R&B music—R. Kelly, Babyface, Keith Sweat, James Brown. That's probably one of the reasons why I love music today. In the summer, I used to play basketball at Rucker Park, Kingdome and Gauchos in the Bronx, and we had parties at spots like the Joseph P. Kennedy Community Center on 135th Street and the Harlem YMCA on 135th Street, but the cops would always shut us down."
At the insistence of his mother, Deon Young joined his church choir at age six and soon discovered that he had been blessed with a golden voice that connected with the congregation. The news of his talent spread quickly throughout Harlem as he found himself fielding invitations to perform at local parties, talent shows and family functions. But by age 12, he became more interested in rhyming than singing and he started honing his chops as a lyricist—and making the ladies swoon—by crushing his opponents during lunchtime rap battles at school.
"I started going hard with the music when I was in the tenth grade," says the handsome 6'3″ former high school basketball star who attended private school in the Bronx on a partial athletic scholarship. "When I was in high school I stopped playing ball to do music." That's when Deon Young began penning lyrics for DJ Webstar's camp, artists such as Jim Jones and Cassie, and YouTube pop phenoms Rebecca Black and Jenna Rose. In 2009, he appeared as a rapper on three tracks from Jim Jones' and Webstar's collaborative album, The Rooftop, along with a Webstar single called "BFF," featuring Cassie, but he decided to quit rapping in favor of singing after he parted ways with Webstar later that year. "Singing gives me a different feeling than when I'm rapping," Young explains. "I still have a rapper's swag, but rap is emotionless sometimes and I feel like I can emotionally connect better with R&B listeners when I'm singing."
After rediscovering his love for R&B, Deon Young promptly entered the studio and began crafting the unique signature sound he unleashed with For the Love. Owing to the underground following he developed online, "Just Another Love Song" scored radio airplay from Boston to Seattle. Empowered by the success of his mixtape, he took a break from college after his first semester to focus on music. "When you have strong faith in something, it will happen," he says. "People ask me all the time, 'What's your backup plan?' There is no backup plan. I want to make dreamy music that speaks to females while also speaking for men. I write all my lyrics and some people say my music is grown up because I like to create slick metaphors that only someone my age or older would understand." Take, for instance, his provocative new party anthem "313." The song title references the area code for Detroit, a.k.a. "The D," and on the hook Deon Young sings, "There's a lucky girl that'll get what all the others don't see / Which lucky girl gonna come and get this 313?"
In early 2012, Amanda Berkowitz, director of A&R for music industry veteran Sylvia Rhone's new joint venture label with Epic Records, played For the Love for Rhone, who was blown away by what she heard. "Sylvia brought me in for a meeting at a time when I was on the verge of signing with another label," Young reveals. "But she told me, 'Hold off on the other deal for just a second.' Three days later, I did a showcase for her and [Epic chairman] L.A. Reid at the Sony offices in New York, and she offered me a deal on the spot."
Now in the studio working on his hotly anticipated forthcoming full-length debut album, Deon Young promises his new material will be an extension of For the Love, offering an infectious mix of sex appeal, swagger and party anthems. The as yet untitled album will contain a handful of songs from his mixtape, including "Just Another Love Song," "On Top of the World" and "Dream Girl," plus new bangers such as "313" and "Party Life." "I want it to be pandemonium and chaos when my album drops," he says. "I put all my emotions into it and now I'm ready for this dude from Harlem to affect the world."