Dionne Warwick Enlists Alicia Keys, Ne-Yo, Stevie Wonder, CeeLo for New Duets Album "Feels So Good"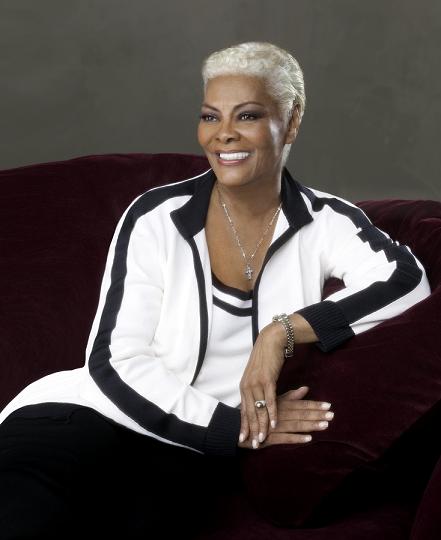 GRAMMY Hall of Fame, multi-platinum recording artist Dionne Warwick is pleased to announce her forthcoming full length album FEELS SO GOOD out in May 2014 via the newly formed Damon Elliott Music Group (DEMG) Label partnership with Caroline.
The 10 track duets album will feature some of the music industry's current top award winning artists. The overall goal of the project is to fully encompass Dionne's timeless talent with today's brightest young stars. Artists featured on the duets album include GRAMMY Award winners Alicia Keys, Ziggy Marley, NE-YO, CeeLo Green, Stevie Wonder and many more with new material and classic covers. To craft the sound, Warwick worked with producers such as her son Damon Elliott, Jack Splash, Jesse "Corparal" Wilson and Swizz Beatz.
With over 150 Million Albums and Singles sold in her fifty-plus years in the music industry, this will be Dionne's twenty-eighth full length album and first release on her new record label Damon Elliott Music Group in partnership with Caroline. Damon Elliott Music Group was founded by her son, renowned producer Damon Elliott, to not only provide a home for his mother's new record, but to also foster growth for a roster of aspiring singer/songwriter's as well. Damon's extensive production career includes work with platinum selling, GRAMMY Award winning artists Beyonce, P!nk, Gwen Stefani, Christina Aguilera as well as scoring a number of major films.
"I'm thrilled to release a new project called Feels So Good with some of today's great singers and songwriters," says Dionne Warwick. "Throughout my career, I've always enjoyed creating music through collaboration and this experience has been no different. The fresh energy with these artists, producers and my new label Damon Elliott Music Group / Caroline is truly inspiring."
On December 1, 2013 Dionne Warwick was honored with the Legend Award at the 2013 Soul Train Awards presented by Centric. The Awards, which aired this past Sunday, featured a full tribute to Dionne and her body of work. Those who participated in the tribute include Gladys Knight, Eddie Levert, Chrisette Michele, Eric Benet, Ruben Studdard, Ron Isley and more singing some of Dionne's classic work such as "Alfie," "That's What Friends Are For," and "Anyone Who Had A Heart." The tribute can be viewed online here: http://tinyurl.com/pgs5yav
Still consistently touring over 200 days a year, Dionne Warwick is one of the most decorated and successful recording artists of all time, Dionne Warwick ranks in the top 40 hit makers from 1955- 2012 based on the Billboard Charts. This will be Dionne's twenty-eighth full length album, having fifty-six singles reach the Billboard Hot 100, five GRAMMY Awards, three songs inducted into the GRAMMY Hall of Fame and worldwide international success with millions of records sold. Some of Dionne's timeless classics include "Walk on By," "Alfie," "I Say A Little Prayer," "That's What Friends Are For," and lending her vocals to "We are the World." Dionne is known and respected for being the first African American female singer to reach global success and recognition. Her groundbreaking international tours and collaborations with various legendary artists such as Elton John, Stevie Wonder, Barry Manilow amongst and many, many more, paved the way and set the standard for today's musical acts.
Tagged:
Dionne Warwick