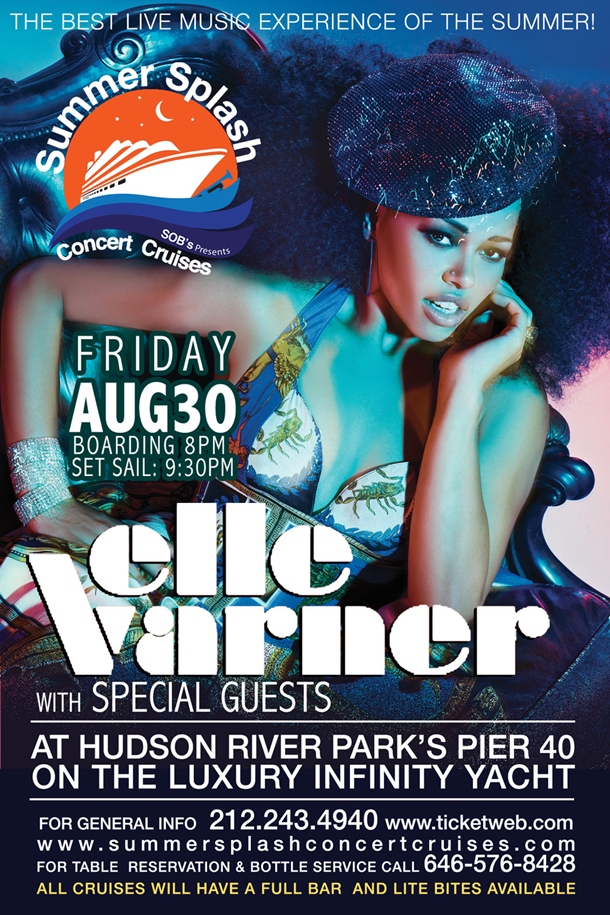 Continuing their successful Summer Splash Concert Series, SOB's has tapped Elle Varner for their next edition on August 30th in NYC. This promises to be a special evening since not only did Elle recently premiere new material live for her fans, but special guests are also slated to join her for the show.
Set to take sail on Friday, August 30, the performance will overlook the breathtaking views of New York City's beautiful skyline during the luxury Infinity Yacht's three-hour jaunt around Lower Manhattan. The luxury Infinity Yacht boasts 4 levels, decked out with plush furniture, a full bar, multiple VIP areas, over 20 LCD flat screens live-streaming the show, a state-of-the-art sound system, an open bow and a glass-enclosed sky deck.
Doors will open for boarding at 8PM, and the yacht will set sail at approximately 9:30PM. Tickets can be purchased HERE.