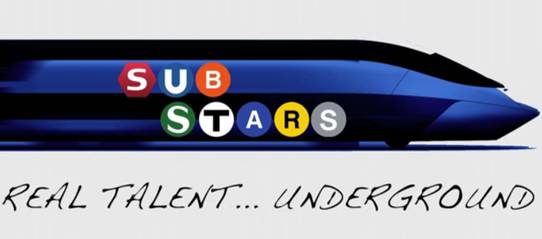 Viardo Artists, a Beverly Hills-based entertainment company in partnership with the Emmy Award-winning production company Natural 9 Entertainment, have announced today that they have teamed up with Grammy-nominated singer/songwriter/producer Eric Benét, to co-produce a new reality music competition show titled "Sub Stars." The new show, hosted by Benét, will pit the best "underground" musicians, discovered in the subway systems of major cities across the US, against one another in a contest to win a record label deal and cash prizes. It's not just a competition based on musical talent, but also about the travel and exploration into the underground world of each city and their culture.
Touted as a show "for the people and by the people," the producers of "Sub Stars" have opted to engage the fans in every aspect of production, from step one, to then later help scout for talent and even vote for the winners using an original Sub Stars Smartphone App. To help support the production of the First Season of the show, they have launched a major crowd-funding campaign through the use of a popular website Kickstarter, live today.
"I am very excited about being a part of this new TV project," said Eric Benét, host and Executive Producer of "Sub Stars." "It gives truly unique characters with a different and innovative sound, a platform to showcase their musical individualism and real talent. Plus at the same time, explore our country's busiest cities, but in an underground light."
Phil Viardo, the Creator and Executive Producer of "Sub Stars" had this to add, "Eric is the absolute perfect person to front this project. His versatile talent as an artist and producer, his commanding presence and respect in the industry made him a no brainer choice to partner with. We are truly trying to make history together and deliver a fan experience like never before."
The "Sub Stars" Kickstarter Campaign will continue through December 20, 2013 in hopes to reach and exceed a $399K Goal. For more information, please visit www.SubStarsTV.com.