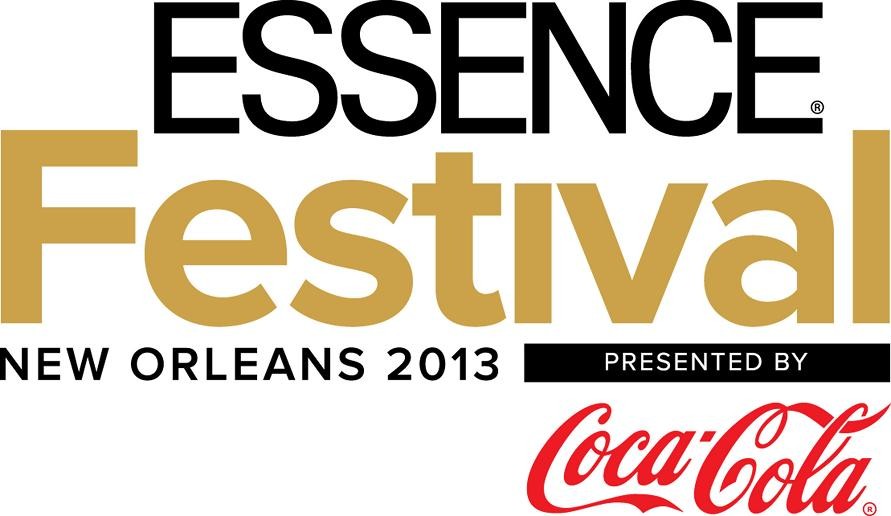 The ESSENCE Festival, the leading African-American destination for music, culture, community, empowerment and inspiration, is proud to announce a renewed focus on family in 2013. The 19th annual Festival will kick off the holiday weekend in New Orleans on Thursday, July 4th, by introducing it's first-ever, free and open-to-the-public, "Family Reunion Day."
Festival attendees will experience an uplifting and joyous day of empowerment panels, family- friendly games and activities, delicious food from New Orleans's best barbecue vendors, cooking competitions, fireworks and exciting musical guests; all designed to strengthen the entire family in soul, health and heart.
From Noon to 3PM (CST) at the Ernest N. Morial Convention Center attendees will, free of charge, hear words of wisdom, advice and motivational stories of success—all hosted by Master P. and his children, Romeo and Cymphonique. Joining the discussion is New Orleans Mayor Mitch Landrieu's NOLAForLife program, a social movement of citizens taking personal responsibility to flip the script on NOLA's street violence and give our youth a chance to thrive. Celebrities and lauded, nationally-recognized speakers such as Dr. Steve Perry, Dr. Denese Shervington, Tonya Lewis Lee, and Traci and Trina Braxton will participate and moderate.
From 11:00AM – 8:00 PM (CST) at Woldenberg Park, in partnership with the Audubon Nature Institute, attendees will enjoy cooking competitions and demonstrations from celebrity chefs at the ESSENCE Food Experience (powered by Walmart); complete with recipe tips with top chefs from Black southern restaurants. Additionally, there will be family games with prizes and a KidZone activity area with physical and learning games—all capped off by a dazzling fireworks display.
The ESSENCE Festival "Family Reunion Day" is rooted in music with a full day of live musical performances at Woldenberg Park on the ESSENCE Sound Stage: Move. Groove. Enjoy. (powered by Coca-Cola). Hosted by Mike Swift and Carla Ferrell, families will be able to sing and dance to tunes from beloved DJ and musician Biz Markie, the Brass-A-Holics, CUPID, Doug E Fresh, Gina Brown & Anutha Level, Tweet and the Stooges Brass Band.
"The ESSENCE Festival is catering to families for a truly multi-generational experience," says ESSENCE Communications Inc. President Michelle Ebanks. "We are delighted to invite and welcome families to New Orleans for four days of empowerment, music, food and culture, and our new 'Family Reunion Day' is a wonderful setting for families to renew ties and bond in a meaningful way."
For registration information and the latest news about the ESSENCE Festival, please visit ESSENCE Festival http://www.essence.com/festival. Be one of the first families to register and find out how you could win the official ESSENCE Festival "Family Reunion Day" T-Shirt!