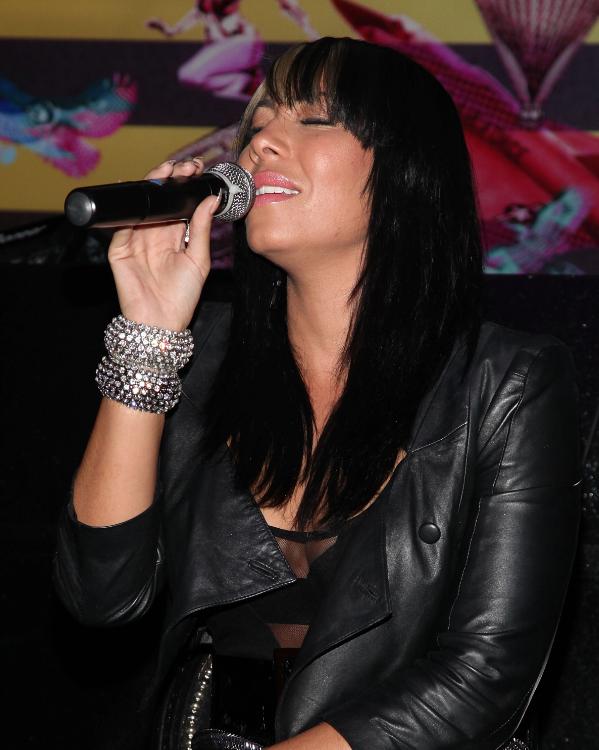 ASCAP's Rhythm & Soul team presents the 3rd Annual Women Behind The Music Series. The women empowerment series made its first stop at Tenjune in New York City on November 9th to honor women who have made great contributions to the music industry. With stops in Los Angeles and Atlanta, the series is designed to encourage and recognize women in the music community, highlighting not only women songwriters and artists, but women working in all facets of the business, including managers, attorneys, label executives and music publishers.
In New York City, those honored were Grammy Award-winning singer/songwriter Monica, SVP of Marketing, Universal/Motown music industry executive Phillana Williams and music industry powerbroker, manager and executive, Mona Scott-Young.
The evening, sponsored by Pharrell's new liqueur Qream, featured music by DJ Miss Saigon as well a special guest Ne-Yo and a performance by Roc Nation pop/soul artist Bridget Kelly.
MONICA – Grammy Award winning American R&B recording artist who has sold over 20 million records worldwide. She is the first artist to top the R&B/Hip Hop charts in three consecutive decades.
PHILLANA WILLIAMS – Senior Vice President of Marketing and Artist Development at Motown Records who also manages R&B artist Miguel and has worked with artists such as Usher, Outkast and Pink as a major label executive.
MONA SCOTT-YOUNG – Owner of Monami Entertainment, as well as former co-owener of Violator Entertainment which oversaw the careers of Missy Elliot, 50 Cent and Busta Rhymes.
BRIDGET KELLY – Recording artist signed to Jay-Z's Roc Nation, she recently hopped off the Jay-Z "Blueprint 3″ tour with resounding buzz after performing Alicia Keys' part in Jay-Z's " Empire State Of Mind " at the MTV VMA's. She released her digital EPK entitled "Every Girl" which features production from Frank Ocean and The Dream.
Photo Credits: Taylor Hill/ASCAP