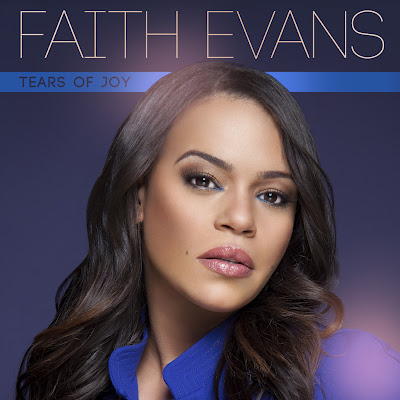 Faith Evans' hit song, "Tears of Joy," from her latest release, "R&B Divas," has hit the Top 5 at Urban AC radio. Her third top five single at this format. The beautiful, feel-good ballad has been climbing up the charts and the momentum hasn't stopped yet. "R&B Divas," is the companion album to the successful TV One new hit reality show of the same name.
Faith was recently selected to perform "Tears of Joy" during the prestigious UNCF Evening of The Stars, which aired on BET Sunday, Jan.27th. Her performance of the top five single was one of the show's major highlights. She will be performing the hit record along with others from her new album February 16th at the Empire State Convention Center in Albany,NY and April 20th at Hippodrome Theatre in Baltimore, MD.
Additionally, R&B Divas has began shooting Season 2, which is set to return on the TV One Network this spring. Faith stopped by The Wendy Williams Show last week to talk about the upcoming season of the hit TV show.
"Tears of Joy" was written by multiple Grammy nominated songwriters and producers Claude Kelly & Chuck Harmony and the video was directed by veteran music director Erik White. Watch it here.
Faith recently hosted the BET.com Red Carpet at The 2012 Soul Train Awards which were held at PH Live at Planet Hollywood Resort & Casino in Las Vegas. She also recently shot an episode of WeTV's original hit series L.A. Hair with Hollywood's elite celebrity stylist Kim Kimble. The episode kicks off the 2nd season and will air this year.
Evans' previous album, "Something About Faith," debuted at #1 on Billboard's Independent Album Chart and earned a 2011 Grammy nomination for Best Female R&B Vocal Performance for the hit single "Gone Already."
With a career spanning over a decade in the music industry, Faith has released 3 Platinum-certified albums ("Faith," "Keep The Faith" and "Faithfully,"), the Gold-certified "The First Lady," and the holiday classic, "A Faithful Christmas." Evans is a 6-time Grammy nominee and winner for Best Rap Performance by a Duo or Group for "I'll Be Missing You," an homage to her late husband and hip-hop legend Notorious B.I.G. She is also a New York Times best-selling author; television producer; mother of four; and entrepreneur.