Yesterday, Janelle Monáe was awarded the inaugural Women's Center Award for Achievement in Arts and Media presented by The Women's Center at Harvard College. "This award seeks to acknowledge a prominent performer who tackles questions of identity including sex, gender, and sexuality, in their performances. Throughout her career, Janelle Monáe has highlighted the important women in her life and inspired countless others to achieve excellence," says the Harvard College Women's Center.
See photos below from the award ceremony, in which students interviewed Monáe on such topics as how her identity has shaped her experiences as a performer.
In addition, Janelle Monáe was also recognized as the 2014 Woman of the Year by the Black Men's Forum at Harvard College. The award celebrates a trailblazing professional who has made remarkable contributions in their respective field. Past recipients include Phylicia Rashad and Jada Pinkett-Smith.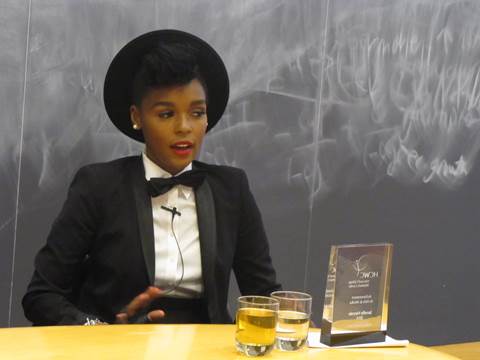 Janelle Monáe
Photo credit: Bex Kwan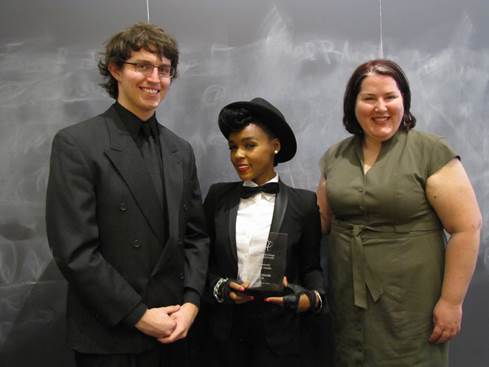 L-R: Keith Grubb (HCWC Program Coordinator), Janelle Monáe, Bridget Duffy (HCWC Administrative Coordinator)
Photo credit: Bex Kwan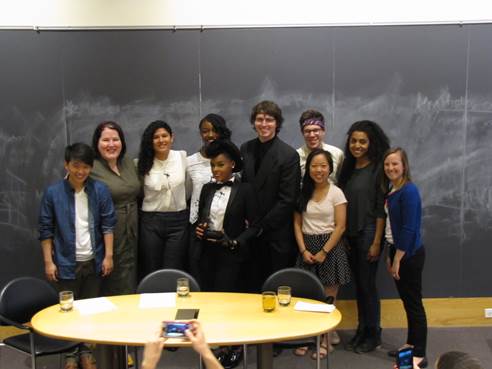 L-R: N/A, Bridget Duffy, Jasmine Fernandez, Alexis Wilkinson, Janelle Monáe, Keith Grubb, Matthew Stolz, Ella Park-Chan, Ceylon Auguste-Nelson, Teresa Coda
Photo credit: Dr. Van Bailey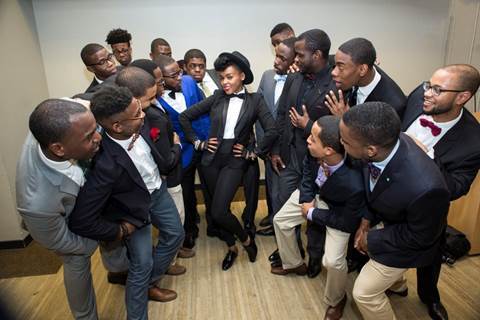 The Harvard Black Men's Forum
Photo credit: Lance Curry