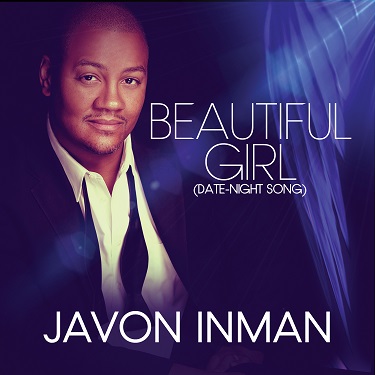 With eleven (11) music awards under his belt, including Male Artist of the Year and CD of the Year, Singer/Songwriter Javon Inman, prepares to color outside of his traditional lines with an Urban/Adult Contemporary, R&B single. Inman sets his sights to inspire relationships with his new music, the "date-night song" of 2014, Beautiful Girl – a much-needed recipe for romantic fire, impacting radio on Tuesday, January 21, 2014.
Having already received rave reviews from music industry veterans, Inman's new song motivates men to step up in their relationships and to woo the women in their lives so they feel affirmed and cherished. The song Beautiful Girl was inspired by his wife of twelve years and delivers an intimate lyrical win over smooth R&B/Neo Soul melodies. Inman's Gospel roots can be heard throughout the song and he sings with a passion reminiscent of Marvin Gaye and Frankie Beverly.
Inman has been budding national artist for years. Born in Canton, OH (U.S.A.), but raised in Gaithersburg, MD with his parents, brother and sister. He grew up singing in church and his parents recognized his musical gift early. As a teenager, Inman was a member of an R&B group in which they received recognition throughout the Washington, D.C. Metro area. He later he won a spot as a Semi-Finalist on the nationally syndicated talent show, CBS Star Search, shortly before the show was disbanded. Inman has written well over 200 songs – many of which are eagerly awaiting their debut. Remarkably, the soul singer's ground-breaking Gospel CD "Heart of a Worshiper" yielded radio hits and propelled him as one of the top recording artists to watch stateside and abroad. Javon's music can be heard on over 50 radio stations across the U.S., as well as in the U.K, the Caribbean and Africa!
Inman's eyes light up like Christmas when asked about his new song, Beautiful Girl. "It's one of the greatest songs I've ever written because it's just very honest. It exposes another side of my heart that many people don't know and I'm excited to share it," he says passionately. It's the out-of-the-church-box message that delivers and definitely pushes the envelope."