Jay-Z & Alicia Keys Record "Empire State of Mind Part 2"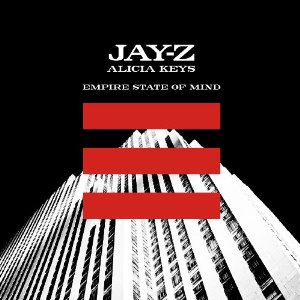 Jay-Z and Alicia Keys couldn't contain their enthusiasm for New York to one song, so the pair have decided to team up again for a sequel to their hometown anthem. Keys will include "Empire State of Mind Part 2" on December's The Element of Freedom. The sequel will feature a new verse from Jay, a rep for Keys confirmed to MTV News.
The first version of the song was featured on Jay's Blueprint 3 album, and the duo performed the track at the Video Music Awards and before game two of the World Series.
Keys said she felt honored that Jay asked her to be on the track. "Obviously, I'm very grateful to him for reaching out to me and for that type of ability to represent my hometown, like, that was crazy," she told MTV News. "So we went to the studio. I went to the studio, and … I fell in love from the jump."
The Hype Williams-directed video for "Empire State of Mind" debuted last week, and Keys described it as a masterpiece. "The way it's put together, it is so New York. You totally get it and understand it. It's artistic. It's hard. It's beautiful. It's, like, everything," she said. "And definitely getting to be in the middle of Times Square on my piano [with] Jay, representing our home city, is a triumph. It was unbelievable."
Tagged:
Alicia Keys