Justina "Lord Have Mercy" featuring Denzil Porter (Remix)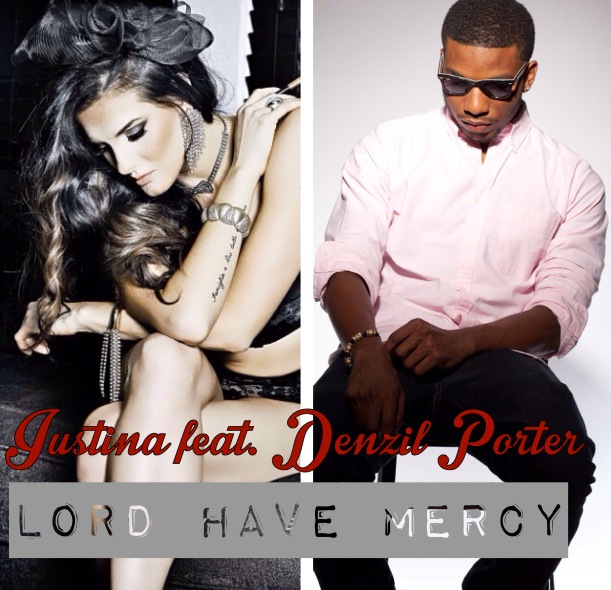 Singer, songwriter and New Jersey native, Justina teams up with Bronx bred rapper Denzil Porter, to put a lyrical, hip hop edge to her R&B smooth hit, "Lord Have Mercy" produced by Claws. "Lord Have Mercy" is the bonus track from Justina's Valentine EP that was released at the end of 2013. Valentine ranked #38 on iTunes and has continued to make noise! Justina completed two, successful national tours last year, opening for Mike Stud on the Relief Tour and Hi Rez on the F*ck Hi Rez Tour.
This year is off to a great start for Justina! She will be back on the road in 2014 with performances in New York and New Jersey this month (January 22nd at the historic, Bitter End on Bleeker St. in Manhattan), then heading to Miami and Texas, with a Midwest tour in March! Justina has also received her own station on Pandora and has a lot of exciting things planned for the New Year.
Justina's raspy and beautifully toned vocals, paired with her edgy style, lyrical abilities and her outgoing personality brings her to the forefront of a new generation of musicians. This eclectic entertainer has made a huge impact on those who have encountered her music. Justina's original songs have been featured on major television shows; NBC's Smash, VH1's Mob Wives, MTV's True Life and on CW11. Justina has also been a guest on MTV's Rap Fix Sway and RCA recording artist Travis Porter. She was also featured on Spike TV's Top 100 You Tube videos for her hit single, "Hard to the Body". Justina is currently gearing up to being production on a new, reality TV show produced by Thinkfactory Media (whose credits include the iconic series, R&B Divas, Hatfields & McCoys, and Gene Simmons Family Jewels).
Tagged:
Justina