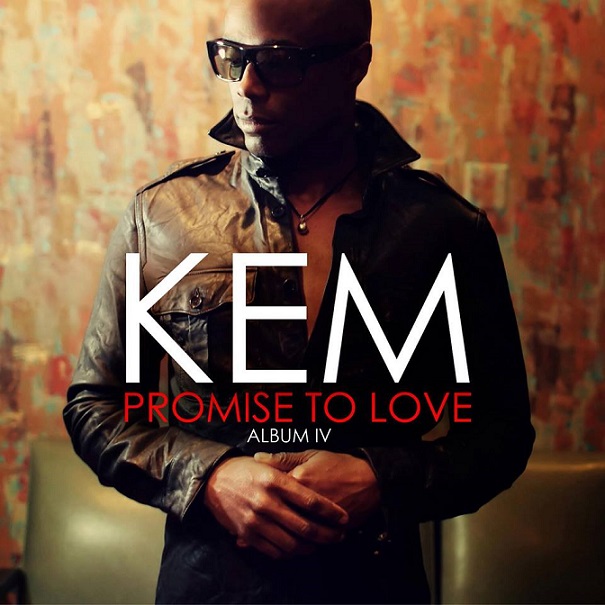 Two-time GRAMMY® nominated Motown recording artist, KEM, delivers another strong album debut with PROMISE TO LOVE. KEM's 4th studio album soared to #1 on the R&B Albums chart, and also is #3 in the country on Billboard's Top 200 chart. PROMISE TO LOVE is the singer/songwriter/producer's 2nd #1 debut on the R&B chart.
PROMISE TO LOVE is powered by Urban AC chart-topper, "It's You," and includes guest appearances from Snoop Dogg on "Downtown," Ron Isley on "My Favorite Thing," and Kemistry Records Artist, L Renee, with her debut single on "Don't Say Goodbye."
Joey Guerra at the Houston Chronicle says, "The music feels timeless – much of it could have been released 20, 30, even 40 years ago – but it still pulses with urgency."
Throughout the month of August, KEM led a massive four-week promotional campaign, KEM ALBUM IV PREVIEW TOUR, which helped catapult his single, "It's You," to the No. 1 spot on the Urban AC chart a week prior to releasing PROMISE TO LOVE. The lead single is currently at No. 1 on the chart for a second consecutive week.
On Sunday, August 24, KEM stopped in his hometown Detroit to host, "KEM Presents Mack & Third LIVE," the flagship fundraising/resource-raising event of the R&B Star's non-profit organization, "Mack & Third Inc.," which provides resources to Detroit area organizations that help people who are homeless, hungry and in need. KEM co-headlined the all-day concert event along with The O'Jays.
KEM wowed a national audience with a mesmerizing performance of "It's You" on Good Morning America on August 26, and will continue his busy schedule in the upcoming months, including an appearance on Steve Harvey this fall, a trip to South Africa in September, a 10-city tour in November, and additional promotion for "Nobody," the second single from PROMISE TO LOVE.
PROMISE TO LOVE is available at retail stores, on iTunes (http://smarturl.it/KemPTLDLX) and on Amazon (http://www.amazon.com/Promise-Love-Kem/dp/B00LRCVEU0/?TAG=capitrecor-20).
The Deluxe Edition of the album with two bonus tracks, "Moments" and "Don't Say Goodbye," the debut single from Kemistry Records Artist, L Renee, is also available. An exclusive deluxe edition of the album is available at Target, which includes the bonus tracks on the Deluxe Edition, along with 2 exclusive songs: "I Believe In Your Love" and "In The Meantime."