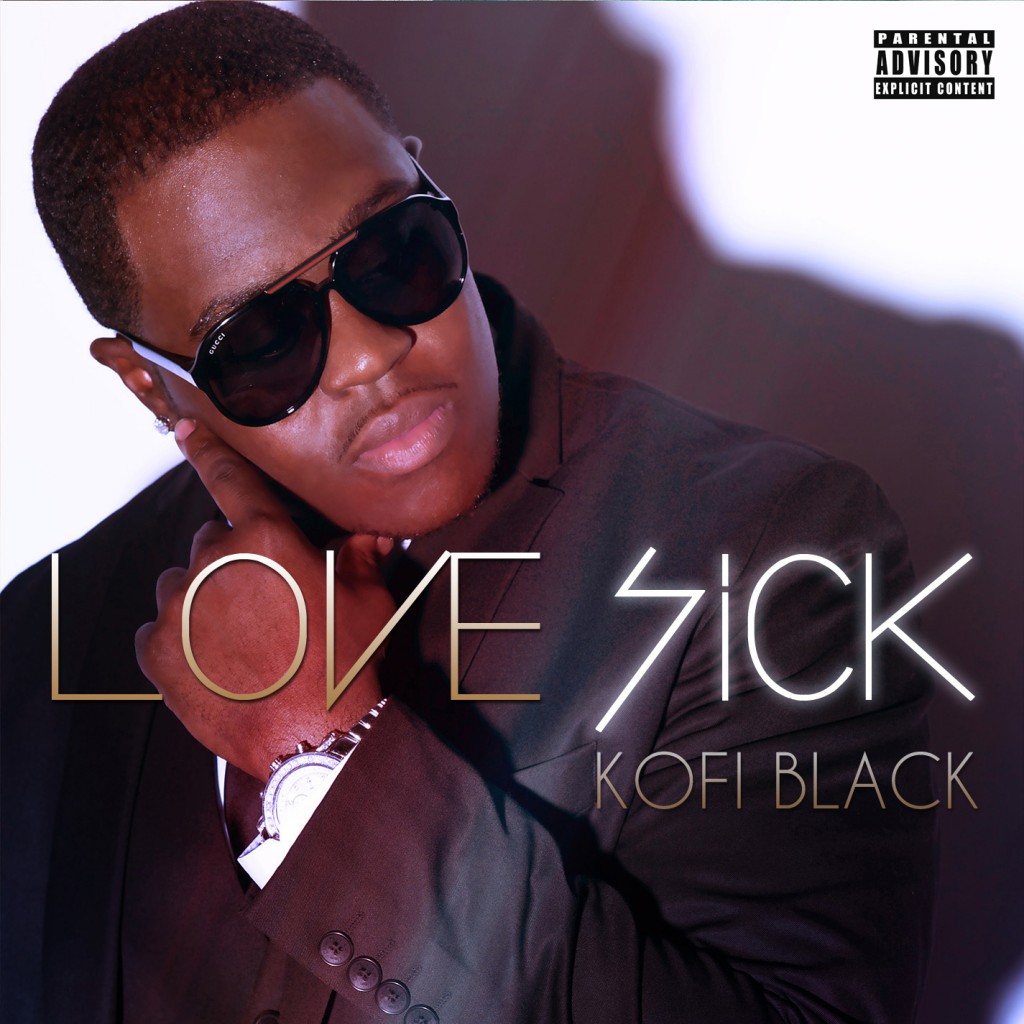 [audio:http://www.ykigs.com/1664.mp3]
In an industry full of cookie cutter images and factory-produced talent, one is hard pressed to discover an artist with the skill, passion and drive of 26-year-old Kofi Black. As a self trained singer, songwriter and producer, Kofi is the definition of what the industry has been waiting for. Born in the same Park Hill section of Staten Island, famed for the legendary Hip Hop group, Wu Tang Clan, the former rapper turned singer has captured the ear of the region with his soulful voice and penchant for penning nerve-striking lyrics. As fate would have it, having recently been signed to the Ice H20 Label owned by Staten Island natives and music influencers, Raekwon the Chef of Wu Tang and his industry executive partner Kareem Woods, Kofi is now on track to become one of the most renowned voices of his generation.
Like most of R&B's legends, Kofi was raised as child, in the church choir. His voice gained him favor amongst his family and friends, who were some of his earliest supporters. "I was always influenced by the church, but my parents listened to great music and that rubbed off on me. My uncle had ties to Al Green back in the day. They used to sing together and having him around the family was cool. Everybody did music, but it wasn't until high school that I got serious about it," says Black. "I started out rapping and then eventually switched it up" Also like most of the greats; Kofi is completely self-taught on the piano, drums and bass guitar, which are heard through out his music.
In 2004, Kofi began to take strides towards making music, which was once just a passion, an actual goal. He attended New York's Institute of Audio Research (IAR), where he studied production and engineering. It was also at this time that he was taken under the wing of famed vocal coach Craig Derry, who helped hone the raw talent into a refined instrument. Opportunity presented itself and Kofi began singing background for artists such as: Joe, Carl Thomas, Raheem Devaughn and several others. Understanding just how rare his talent was, Kofi went into the studio and began penning his own classics "My song writing is influenced by life, by relationships, the things I feel and the reality I've seen. Its raw, at times emotional, but most importantly, it's sincere."
As to be expected with a voice and talent as undeniable as Kofi Black's, things have truly begun to take off. In 2007, after posting a series You Tube videos, Black was invited to perform in China, Japan and Australia. He also began writing and gaining song placements for up and coming artists both domestically and internationally. In 2009 he was the Apollo Amateur Night winner and began receiving countless record deal offers from labels as recognized as Def Jam. Ultimately becoming one of their song writers.
But, it was in 2011 that he experienced his biggest break. Introduced to Kareem "Kay" Woods, part owner of the Ice H20 label that produced albums such as "Only Built For Cuban Linx 2" and CNNs "War Report 2", Kofi will be their first R&B act. "As soon as I heard Kofi, I knew we had to sign him. Talent this real is rare and it needs to be supported and cultivated so the world can enjoy it." The future is looking very bright for Kofi Black. With his introduction mixtape, "Love Sick", scheduled to be released on March 5th. Kofi is in gear to make his mark on an industry void of quality and talent. This is the moment he's been waiting for, and he's more than prepared. "I just want people to know that I gave it my all. This is me. This is the real me. I'm not faking it to make it. This is the real Kofi Black."