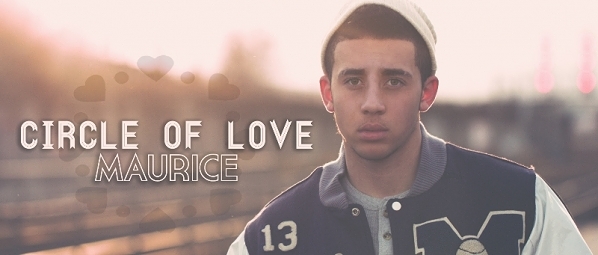 December 13th, 2013 signaled the fourth and final release of Maurice's highly successful #thirteen campaign. The purpose behind the campaign was to build a major buzz and awareness around the crooner's highly anticipated debut solo EP entitled Paramount. And buzz did he build. Over the past 4 months, the 17 year old singer / songwriter / producer has earned the attention of industry executives, all the while witnessing an impressive 220% increase in his SoundCloud & YouTube fan base and increasing his buzz not just across Canada, but around the world with blog features from France, Spain, the U.K, Russia, and in major music markets within the United States.
With his debut single off the Paramount EP expected to be released shortly after the New Year, Maurice decided to do something different for his fourth and final #thirteen. The R&B singer chose a cover that required him to be on his A-game; with complex vocal arrangements and a hefty dose of dynamic falsettos. To fully expose his vocal ability, the singer/songwriter decided to release a tribute to Eric Bellinger by covering his classic hit Circle of Love, off the "Born ll Sing Vol. lll" EP.
The Circle of Love (Remix) is a tribute to the never ending cycle of love. The ups and the downs, the good and the bad, and everything in between. Eric Bellinger's classic hit was used a showcase to feature the 17 year old Canadian's accomplished vocals, going line-for-line and run-for-run with the SONY/ATV crooner's original version.
Watch out for the Paramount EP expected to be released on January 13th, 2014, it is sure to turn some heads.