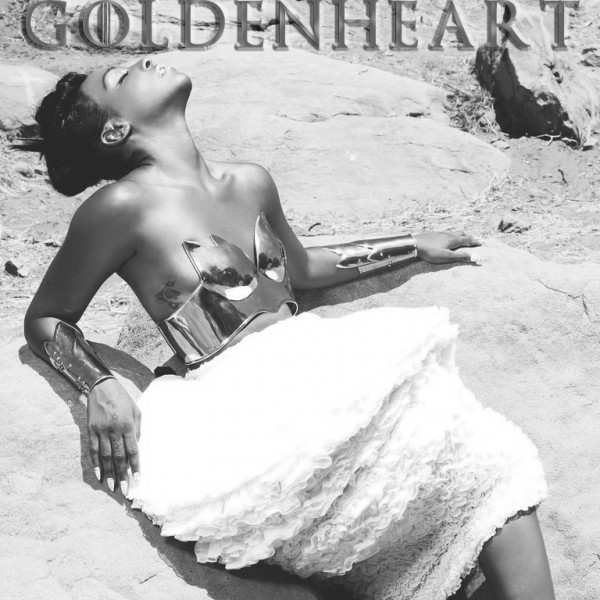 Former Danity Kane and Diddy's Dirty Money singer/songwriter, Dawn Richard, announced today that she inked a deal with Altavoz Distribution. Home to a diverse family of artists and special entertainment projects – this year, Altavoz manufactured and distributed a charity album featuring renowned artists such as Alanis Morissette, Arrested Development and Maroon 5 – Dawn joins the roster to release Goldenheart, the first of her three part musical trilogy. As part of the deal, Altavoz Distribution will aid in the physical distribution of the record slated to drop January 15, 2013.
Already receiving praise for her #1 EP, Armor On – released previously this year – Dawn has become a leading voice in New Age R&B. Two records released from Goldenheart, "Pretty Wicked Things" and the 80's inspired lead single, "'86" have critics and fans alike patiently waiting for Richard's debut LP. Interview Magazine described the lead single as a "full-package proclamation to which [Dawn] demands the walls be broken down before the battle commences."
"It's a movement we are starting here," says Richard. "After all our hard work, we finally are expanding our art into stores. We wanted to make Goldenheart available to all [hearts] not just digitally. The project is too amazing to be limited to one portal of access. It's time to get excited. This is a big deal for us!"
"We believe Dawn is the future of music. Her heart, style and artistry make her a force to be reckoned with and a dream partner," says Nelson Jacobsen, President of Altavoz Distribution. "We are thrilled to have Dawn as part of our family and help make her journey a successful one."
In addition to Goldenheart being available via major retail chains including Best Buy and Target, Dawn Richard is introducing her first mobile app available on iOS and Android compatible devices. The app will allow for fans to stay atop all Dawn Richard related news, view videos, directly purchase music and more. Currently, Richard's single, "'86" is available for purchase on iTunes.