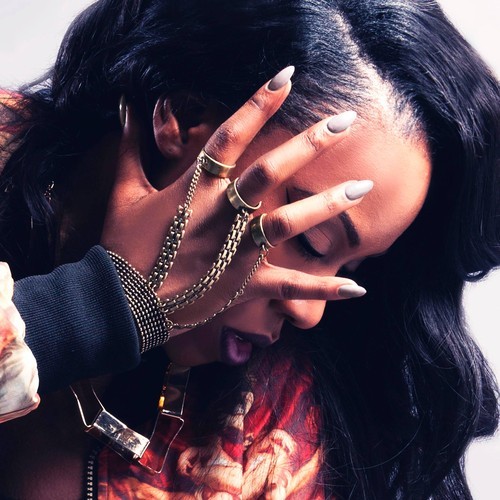 British born and raised, Lola Godheld is one of the most gifted artists of our time. Coming from a creative background with her love for music blossomed through her father, a Fine art artist and is responsible for introducing her to various sounds and genres, explaining to her the importance of freedom and expression within one's art which has enabled Lola to develop a sound which can be described as eclectic: a raw fusion of Pop, Indie and Rnb.
Lola is also songwriter in her own right, her catchy choruses and lyrics deal with everyday issues that "pierce the heart, yet soothe the soul" a talent which has been further reinforced through Lola's achievement and accomplishment of being awarded with a Dove award, making history for the first Best Urban Song of the Year. Lola has toured with Grammy Awards Winner Fantasia Barrino, and has also worked with the likes of new artist Mali Music (Akon – Konvict Music)
Lola is currently in the final stages of her EP and will be releasing a single in along with another
video. Tipped to blow you away with her first single – CBW produced by MO-Keyz (Ariana Grande)
and a EP, birthing songs with substance.
Lola is poised to make an even bigger impact on not only the music industry but on the world.