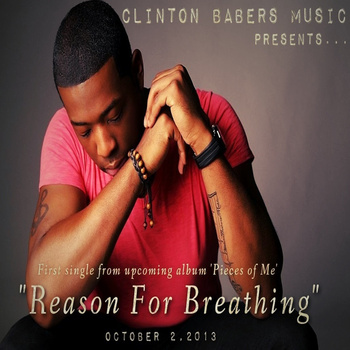 When acoustic soul meets rhythm and blues, nothing can compare to the rich and soulful sounds created by a union only shared from the heart of a musical mastermind. It's within that union that you'll find an artist like Clinton Babers.
Unlike anything you've ever heard before, Babers' raw and unparalleled talent is undeniable and can be heard all over the United States and abroad. He has completed a tour in the United Kingdom. In the summer of 2012, Babers toured the United States and Asia with the renowned Joe Brooks Trio sharing his singing and keyboard abilities with thousands and thousands of adoring fans. Also a part of the BET Music Matters Campaign, Babers is taking his sound that is rooted in pure, musical artistry from the small town to big stages across the globe.
Growing up in the small town of Snowdoun, Alabama, Clinton Babers was never a stranger to the joy of music. Raised in a family of talented musicians, he began singing soul and gospel songs, and playing the piano at the tender age of three. It was the start of a grand musical journey that culminated in him mastering 18 different instruments, and using those gifts to help teach high school students and others the art of music.
After working and performing with artists like Leon Timbo, Tyrese Gibson, Kerry Marshall, Sebastian Kole, Joe Brooks, and Tyrone Wells and more for years, Babers finally released his own body of work entitled "I'm Open (The Journey to Learning The REAL Me)."
"I'm Open" tells a vivid story of a boy who's grown into a man, while navigating experiences like love, heartache, joy, and triumph. "My inspiration comes from what I relate to, have seen and have experienced. I can't write about anything I don't know about," Babers said about the project.
Clinton Babers has a smile as infectious as his melodious sound. He's a singer, writer, producer, arranger and musician that is not afraid of the front stage or the background. Definitely defined as "one to watch and hear" Clinton Babers is on the cusp of lasting superstardom transforming the world of music one sweet note at a time.