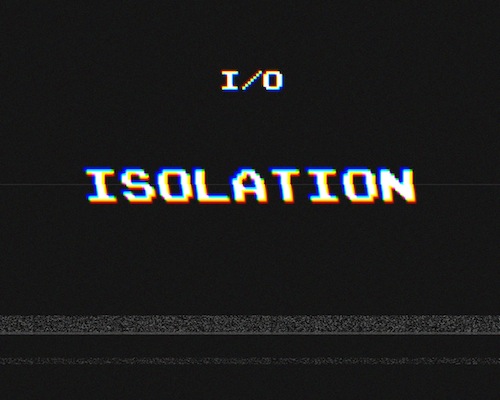 I/O is the new music project of Ayo Olatunji, a talented multi-instrumentalist, producer and
artist based in New York who has just dropped his highly anticipated 'Isolation' mixtape.
Available for free via his Soundcloud, the twelve self-penned tracks showcase his R&B
influenced sound and flair for songwriting.
'Isolation' features the download-only singles 'Strangers', 'I'd Be Lying' & 'We'll Always
B', 'Strangers' was produced by the acclaimed alternative violinist Jordan Ware and its
blissed-out melodies blend sublimely with Ayo's delicate voice. On 'I'd Be Lying', warm
vocals sit alongside relaxed and pulsating beats; and by the end of 'Isolation', you know a
very promising new artist has arrived in the form of I/O.
I/O is the grandson of Grammy Award-Winning Nigerian drummer Babatunde Olatunji
and got his first start performing on stage as part of Drums of Passion, Olatunji's World
Music drum and dance troupe.
Babatunde's seminal album, 1957's 'Drums of Passion' launched his lifelong career in music
and he passed the love of music to his grandson. By the time I/O was in his teens he had
performed with Olatunji's at Carnegie Hall, Lincoln Center, & The Metropolitan Museum
of Art.
'Isolation' comes a year after the release of I/O's debut US project, '8 Bit Love', and the new
record is further proof that his songwriting and eclectic production is set to take the music
world by storm.
I/O produced ten of the twelve tracks from 'Isolation' himself with executive production from
I/O, Kozza Babumba and Le'Roy Benros (also executive producer of Das Racist's 'Sit
Down, Man'). 'Isolation' is released in association with TheDJBooth.