New Music: Jade Novah "#ToWhitneyLoveJade" (11 Song Whitney Houston Medley)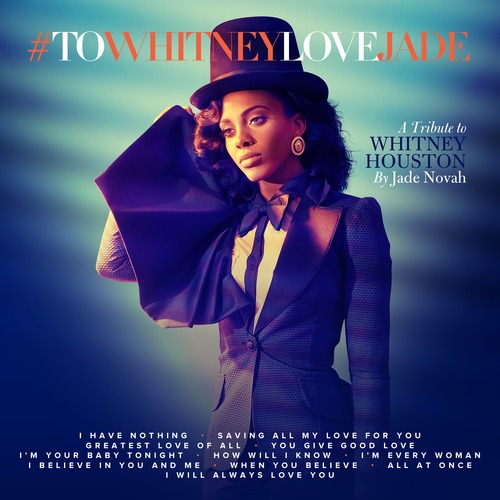 Every once in awhile a star is born – and without a doubt – Whitney Houston is one of the brightest in the sky. To celebrate her forthcoming birthday, the Broadway and R&B-infused artist Jade Novah has arouse to the occasion with the ultimate, most breathtaking Whitney Houston tribute of this generation.
From her favorite childhood Houston songs to her most played, Novah tapped her long-time producer Devin Johnson for a dynamically-revised, 11-song medley. Showcasing her perfect pitch, ageless tone and powerful range with a solid passion for true R&B, Novah leaves no stone unturned with her best vocal performance to date.
​ The tribute ​is available for download using the Soundcloud link above.
A word from Jade:
"Whitney Houston was such an inspiration for not just myself, but many generations of music-lovers. Her seamless transition between phenomenal vocalist to outstanding actress made her a woman after my own heart. Re-creating her timeless music was nostalgic and reminded me why I strive to create musical experiences that evoke emotion and spread a message of positivity. Happy Birthday, Whitney!"
Complete Medley List
1. I Have Nothing
2. Saving All My Love For You
3. Greatest Love Of All
4. You Give Good Love
5. I'm Your Baby Tonight
6. How Will I Know
7. I'm Every Woman
8. I Believe In You and Me
9. When You Believe
10. All At Once
11. I Will Always Love You
Tagged:
Jade Novah