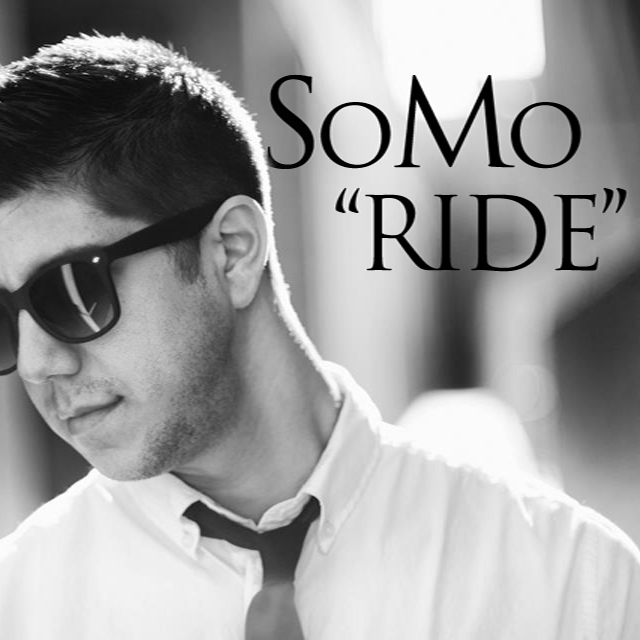 SoMo is now a gold-selling artist!
His introductory single "Ride" racked up digital sales in excess of 500,000 in less than six months. This marks the Texas R&B singer/songwriter's first gold-selling single. Hot on the heels of this achievement, his self-titled debut album for Republic Records cruises into stores and onto all digital retailers on April 8, 2014.
About this milestone, SoMo comments, "The moment I found out that 'Ride' went Gold was incredible! It's a dream come true. With my debut album dropping soon, the timing couldn't be better. I can't wait for the world to hear it.I've got to say it, 'Less stress, more love!'"
As soon as the record's pre-order went live on iTunes, it shot to #1 on the Top R&B/Soul Albums chart. Moreover, when listeners purchase the full collection early, they receive instant downloads of "Ride", "Back To The Start", "Hush", and his second single "Show Off". Each song respectively has reached #1 on the Top iTunes R&B/Soul Songs chartupon being unlocked as well. The new instant gratification track "Fire" was also just released on April 1st, one week before the album drops on April 8.
Following up "Ride", "Show Off" is beginning to impact now. It's another smooth, slick, and soulful slice of real and raw R&B from SoMo. Punctuated by incendiary production and his confident and charismatic delivery, the song is another irrefutable anthem worth showing off to everyone.
He's also on tour at the moment, bringing his seductive sound to packed venues across the U.S. On July 3, he'll be headlining the ULINE Warehouse at Milwaukee's massive annual Summerfest. It's destined to be one of the hottest gigs this summer. Additionally, SoMo will ring in his album release with a special, one-night only show in New York City at Highline Ballroom on April 8. Tickets are available now at www.officialsomo.com.
He continues to seduce listeners online too. SoMo's presence on social media continues to jump by leaps and bounds. The official video for "Ride" is over 2.7million YouTube/VEVO views, and an earlier video for the song isclosing in on 12 million YouTube views.
He still hasn't forgotten where he came from either. Upholding a longstanding tradition for his fans, every Sunday SoMo uploads a new cover to YouTube as part of his "SoMo Sunday" campaign. Now, he's primed to soar to the top of the R&B landscape.