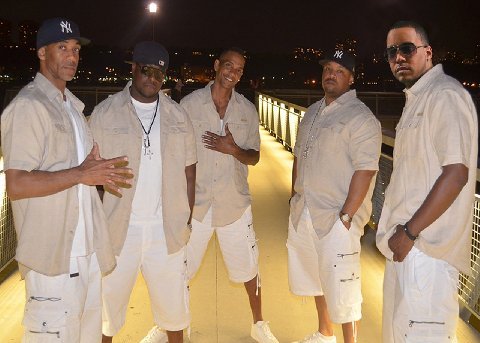 Legendary R&B group HI-FIVE returns to the music scene with the release of their upcoming EP entitled, "HI-FIVE THE EP".  "The EP" will be released this August and available on iTunes and all digital retail outlets under the Bronx Most Wanted Entertainment label imprint.
Members Treston Irby, Marcus Sanders, Shannon Gill, Billy Covington and Faruq Evans are eager to present to the world the new music that they have been working on.  "It has been a long time coming and we are just filled with excitement to reconnect with our loyal fans and meet new ones along the way", says group member, Treston Irby.
The "HI-FIVE EP" will be lead by the smooth single, "It's Nothing", produced by Sheldon Goode and written by Brian Adams and group member Billy Covington.  "We wanted to give our fans a familiar sound yet more mature but still the signature HI-Five delivery", mentions Billy Covington.
HI-FIVE will be featured in an upcoming episode of the popular TV ONE "Unsung" series.  The group shares intimate moments of their music career journey as well as the ups and down of being an artist.  The episode will air on Wednesday, August 6th, 2014.  (Check local listings).