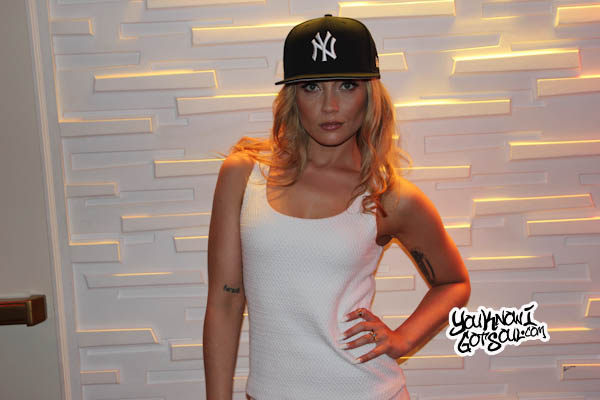 It only takes a few minutes to realize why STORi's talents as a singer/songwriter landed her a deal with powerhouse label, Universal Motown. The young New Jersey natives ability to paint a vivid picture with her edgy lyrics and rhythmic melodies instantly grab the attention of any first time listener. Studying her predecessors such as Whitney Houston, Madonna, Lauryn Hill, Stevie Wonder and Johnny Cash, STORi offers her fans a kaleidoscope style to her music. As Universal Motown's latest signee, STORi intends to use her life experiences of ups and downs to paint a vivid picture that drives and explains the force behind her music.
After experiencing many open and closed doors, STORi credits her teaming up with NextDay ENT. as the evolution of her unique sound. STORi's versatility allows her to effortlessly incorporate rap verses into her melodies. This distinctive style was first heard on "Just Another Day", an ode to New Jersey and Queen Latifah. Her forthcoming single "PocketBOOK" is a continuation of this unique sound.
While completing her debut album is top priority, STORi is also working on honing her stage presence. Her creativity and forward thinking as an artist will undoubtedly keep her fans in anticipation to go on what is promised to be an incredible journey.