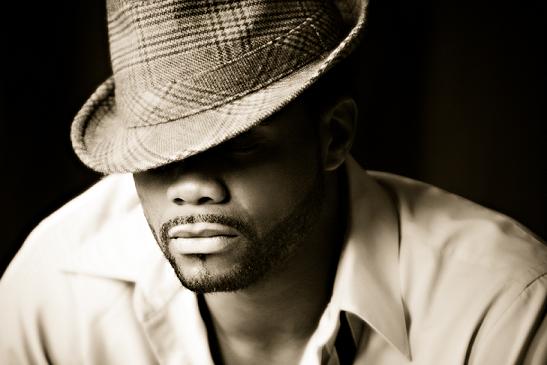 Tanek Montgomery is the latest addition to the ranks of talented R&B/Soul/Hip-Hop artists from the suburbs 20 miles outside of Pittsburgh, PA known as New Castle, but now residing in Los Angeles, CA.
Beginning his lyrical journey some years ago, music started for Tanek at the tender age of 4 years old by family and friends whom had first noticed his attraction to music during this time. Although Tanek was considered shy, he always had and felt this unexplainable connection as it pertained to entertainment. Tanek always found himself listening to the radio and knew every single song that was in rotation and was known as the "Juke Box Kid." At the age of 10, he sang a song by the R&B group, Troop, entitled, "All I Do Is Think Of You," to his mother for her birthday and blew her mind along with all the family and friends in attendance. Tanek's mother, family & friends knew at that point he was destined for the success as singer.
Contrary to the masses, Tanek's musical upbringing was slightly unorthadoxed. He didn't start singing in the church. He actually started quartet singing with small groups in the neighborhood, local house parties, fund-raiser events, birthdays, etc. Tanek dedicated his life to wrestling and football for most of his childhood through high school, however; he could never deny the escape, desire and passion he possessed in singing. Tanek didn't start singing in the church until he was 17 years old and joined a group called, "Voices From Heavens Gates," and began performing at many different churches in the Pittsburgh area. Tanek sang at hundreds of weddings and anniversaries and performed on many stages in his lifetime. There were many people that always told Tanek his talent and super natural GOD given ability superseded his imagination and the place where he was. Tanek's mother always had this saying, "Everyone cannot tell the same lie." Everywhere he sang he received so many praises and accolades. No one could understand why he was not signed to a label.
No stranger to the lime light, Tanek Montgomery has opened concerts for many well-known recording artists in Seattle, WA, San Antonio, TX, Buffalo, NY, Pittsburgh, PA, Los Angeles, CA, Virginia Beach, VA and Saudi Arabia.
Tanek Montgomery is currently in the studio writing and producing new music for his EP (tentative release late summer/early fall), and is planning a promotional tour.
Connect with Tanek Montgomery on Twitter, Facebook & Tumblr.