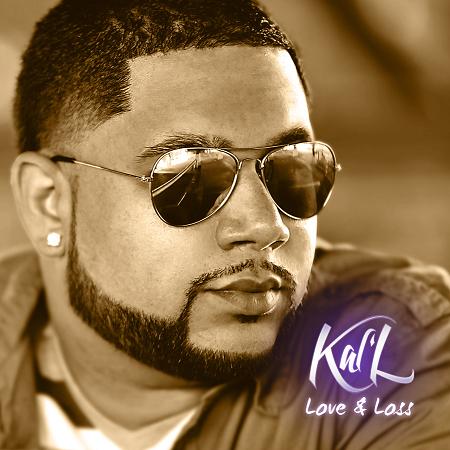 R&B singer/songwriter, Kal'L, brings his expressive storytelling ability and unforgettable melodies to the streets with his debut EP, "Love & Loss" on October 23rd, 2012. His music is a modern meeting of the classic Motown R&B of the Jackson 5 and the harmony infused, vocal-heavy pop and R&B music of 90's artists like Jamie Foxx and NSYNC. Self-produced and written entirely on his own, it showcases his undeniable talent at building a musical experience that takes the listener through a myriad of emotions, with his signature emphasis on being emotionally expressive and telling a story that listeners can relate to above all else. Kal'L brings his own personality to his tracks, always suave, smooth and something of a debonair, he allows his vocals to shine right along with his attitude, whether the lyrics are a quest for love or a heartbreak anthem. Despite his old-school influences his music is peppered with modernity, bringing with it comparisons to Ne-Yo and Usher, he finds himself in great company while he sets himself apart with his intense focus on building a story.
The album gets off to an intense and emotional start with the unwavering ballad "Count On Me," Kal'L' soft and fluid falsetto soars above the lullaby-esque piano while he exposes raw emotion. The crashing beat of the drums and the scattered yet gentle sound of the synth heighten this story about a man's love for his child, creating a mellifluous melody atop his eloquently colorful lyrics.
"Cheating," a slow jam about confronting a cheating lover that's harmonic melody is layered over a stripped down beat. The bare instrumentation allows Kal'L's smooth, soulful vocals and lyrics to be the focal point, exposing the best of his talents in one solid, 90's-esque sound. Featuring rap artist Kiza Sosay, the stand-out first single is "Fly Away," a danceable jam that's infused with the sound of summer time from start to finish. The relaxing cascade of the piano building on the pulsing and fresh beat lays the groundwork for Kal'L's vocals, which emanate sweetly along, merging with Kiza's refreshing verse harkening back to the days of old school hip hop. In signature fashion, Kal'L crafts perfectly descriptive lyrics over a melody that feels as if you've stumbled across paradise. He heads in a different direction on "Whisper" (featuring Qewl Miles) for a seductive song about two lovers, adorned with slow-drip synths and a sonorous bass. Kal'L's voice melts over the slow groove in which he urges his woman to take control with a kind of languid desire one has to when they want to lose themselves beneath the sheets. Kal'L finds himself reflective and deeply personal on the incandescent "Our Love" is layered with gentle guitar over a hypnotically slow synth-beat, rounding out a beautiful, full sound that pushes the song to a powerful chorus. A love song by every definition; the vocals are an instrument unto themselves in their expressive warmth, a feast of brilliantly gleaming R&B that is astounding in its frail vulnerability.
Kal'L weaves together intricate stories on each of the tracks on his debut EP "Love & Loss", his introspective nature gives listeners an inside look into who he is, particularly his ability to be raw and unequivocally honest with his lyrics. From heartbreaking ballads to jamable, radio-ready tracks, "Love & Loss" has something for every listener.
"Love & Loss" will be available on October 23rd, 2012
More on Kal'L http://kallmusic.com