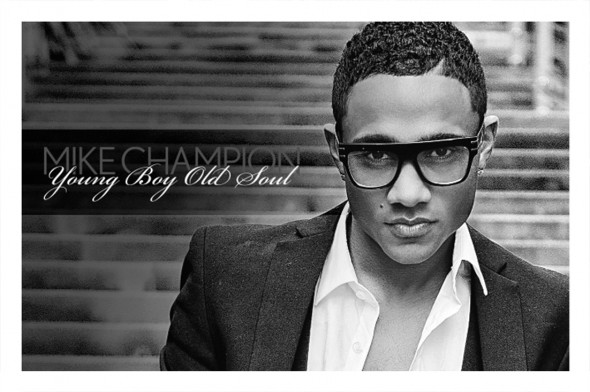 http://youtu.be/jisIeHReMP8
R&B/Soul Crooner Mike Champion, is a true reflection of dedication and perseverance. For close to a decade he has remained at the forefront of the underground urban music scene in Australia. Ten years in the making, he is set to release his debut album entitled "YOUNG BOY OLD SOUL" to the world. Drawing inspiration from the likes of Marvin Gaye, D'Angelo, Musiq Soulchild & Maxwell, Mike Champion oozes an envious yet humble charm and charisma his fellow musicians admire. With boyish good looks, a poetic mind and a voice to dim the lights, Mike Champion is undoubtedly a natural-born superstar.
Mike Champion singer, songwriter, performer and recording artist, was born in the western suburbs of Sydney, Australia on the 2nd December 1983.
Of South African descent this young star was born only a year after his parents immigrated to Australia. At an early age it became apparent to his parents that Mike had a natural ability to sing, dance and captivate just about any audience with his raw talent. At the age of eight Mike joined a band with his sisters and began rapping as "Micky C" as at various nightclubs around Sydney.
During his school years "Micky C" began writing songs after realising he was able to connect lyrics with melodies. He would often be found in his bedroom late at night writing and singing to himself. After finishing school, "Micky C" became Mike Champion and with support of his oldest sister, Melanie, and parents, headed to the studio to record his first demo of three songs he had written at the age of 15.
Upon coming of age, Mike began performing (legally!) his original music household name in the local urban music scene, Mike Champion has shared stages with the likes of Akon, TPain, Bobby Valentino,Boyz II Men, Flo‐Rida, KCi and JoJo, Horace Brown, Kid Cudi, Rashaan Patterson, Teddy Riley and Blackstreet as well as local icons Scarlett Belle, Short Stack, K1, Gary Pinto, Don Dolla, Selwyn and the Killa Queenz. Mike also works with under-privileged youth on various programs and is one of the few artists who, to this day, has remained true to his art and, more importantly, to himself.
Whether you have been a day-one fan or just getting your first taste of Mike Champion, one thing is for certain, you will be tantalised by the amount of flavour he has on offer. He has built a reputation for himself as being a charismatic crowd pleaser who knows how to execute his role as a natural performer.
Mike's presence electirfies a room. This coupled with his magnetic charm brings followers and fans by the 1000's.
His sweet sounding, silky vocal is well matched with the smooth and soulful production of his unreleased, highly anticipated debut LP entitled Young Boy – Old Soul.
Based on a goal to create "Grown Folk Music" to enthral an audience of all ages, Champion's Young Boy – Old Soul definitely exceeds all expectations. The LP features local producer and long time friend Don Dolla, as well as other local Artists "the Champ" has connected with, somewhere along his journey.
In surrounding himself with positive and gifted producers, singers, musicians and mentors Mike has intentionally set himself to become an R&B Legend. "DAA DA DA DA DAA DAAN, THE CHAMP IS HERE!!!".
Find More on Mike Champion:
Official Site