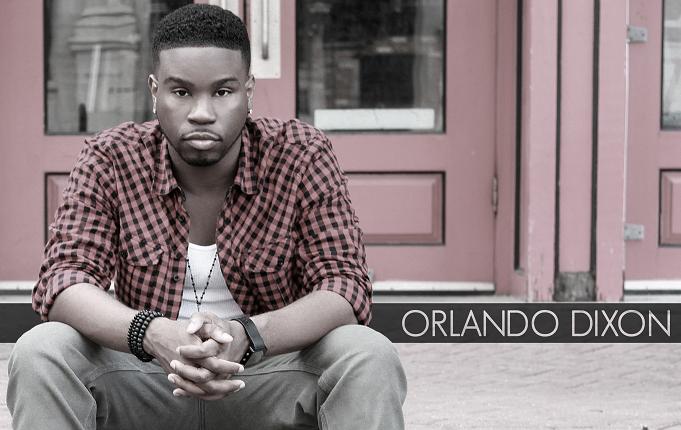 Audio clip: Adobe Flash Player (version 9 or above) is required to play this audio clip. Download the latest version here. You also need to have JavaScript enabled in your browser.
In an industry motivated by gimmicks and commercialism, singer/songwriter Orlando Dixon is proving to be a breath of fresh air. Born and raised in the Washington, D.C. area, Orlando's musical goal is to become an industry partner in elevating the music of his generation to a standard where it celebrates longevity, artistry, and substance. A classically trained vocalist and self-taught pianist, his style reaches across many different genres and mirrors such legendary artists as Donny Hathaway, Sam Cooke and John Lennon. Yet by fusing his own artistry and creativity, Orlando continuously crafts a distinct sound all his own. Currently, he promotes heavily on his YouTube channel yielding over 3.5 million views and 25,000 subscribers and counting. (www.youtube.com/museman18).
Among being named a recipient of various awards including Disc Makers Design Studio Cover Search Contest and finalist in VH1s Songwriting Contest, Orlando's accomplishments also include sharing the stage with renowned artists such as Lalah Hathaway, Paula Cole, and Philip Bailey of Earth Wind and Fire in addition to performing for Motown legend, Smokey Robinson. When Orlando showcases his unique vocal abilities and songwriting talent through selfcomposed arrangements, he hopes to give his listeners a glimpse into just who he is. "The point I dont want people to miss with my music is its timeless distinction. My goal isn't just making a hit record, its building a legacy."
As a graduate of Berklee College of Music, Orlando is now pursuing and cultivating a career as a credible artist and songwriter. Assuming multiple roles both in the forefront and behind the scenes, Orlando's work speaks for itself. As a vocal producer, he lent his talents on Gospel Artist Juanita Bynum's single "Soul Cry" (2010), which later hit #1 on Billboard's Gospel Chart. Additionally, Orlando is currently among Reverbnation's Top 50 R&B/Soul artists in the Washington DC metropolitan area. As of late, his talents have allowed him the opportunity to write songs for such artists as Regina Belle and Chris Walker (Pendulum Records, LLC), resulting in Walker's single "Everyday Woman" (2011) peaking in the top 20 on Billboard's Urban AC chart, and top 100 on R&B/Hip Hop. With plans to release a full-length album, Orlando continues to stay focused and motivated by his goals of solidifying his place in the music industry.
To Check Out More from Orlando Dixon visit: http://www.orlandodixon.com