Usher, Alicia Keys, Jill Scott & More Set to Appear on Upcoming "The Hamilton Mixtape"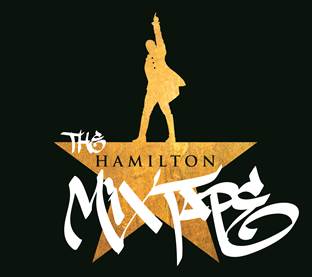 Atlantic Records has announced the highly-anticipated release of "THE HAMILTON MIXTAPE," an unprecedented musical companion to the landmark Broadway musical by Tony, GRAMMY® and Emmy Award-winner Lin-Manuel Miranda. The album arrives in stores, digital retailers and streaming services on Friday, December 2nd.
Executive produced by The Roots' Ahmir "Questlove" Thompson and Tarik "Black Thought" Trotter, "THE HAMILTON MIXTAPE" sees songs from the Pulitzer Prize-winning musical covered and remixed by a remarkable cast of contemporary artists. Superstars contributing to the one of its kind collection include Sia, Usher, Kelly Clarkson, The Roots, Alicia Keys, Nas, Wiz Khalifa, Chance The Rapper, John Legend, Regina Spektor, Ashanti, Ja Rule, Miguel, Queen Latifah, Common, Ben Folds, Andra Day, Jill Scott, Jimmy Fallon & more. "THE HAMILTON MIXTAPE" also includes three previously unreleased HAMILTON demos.
"The Hamilton Mixtape" Tracklist
1. No John Trumbull (Intro) – The Roots
2. My Shot (Rise Up Remix) – The Roots featuring Busta Rhymes, Joell Ortiz & Nate Ruess (LISTEN)
3. Wrote My Way Out – Nas, Dave East, Lin-Manuel Miranda & Aloe Blacc
4. Wait For It – Usher
5. An Open Letter (Interlude) – Watsky featuring Shockwave
6. Satisfied – Sia featuring Miguel & Queen Latifah
7. Dear Theodosia – Regina Spektor featuring Ben Folds
8. Valley Forge (Demo) – Lin-Manuel Miranda
9. It's Quiet Uptown – Kelly Clarkson (LISTEN)
10. That Would Be Enough – Alicia Keys
11. Immigrants (We Get The Job Done) – K'naan, Snow Tha Product, Riz MC, Residente
12. You'll Be Back – Jimmy Fallon & The Roots
13. Helpless –Ashanti featuring Ja Rule
14. Take A Break (Interlude) – !llmind
15. Say Yes To This – Jill Scott
16. Congratulations – Dessa
17. Burn – Andra Day
18. Stay Alive (Interlude) – J.PERIOD & Stro Elliot
19. Cabinet Battle 3 (Demo) – Lin-Manuel Miranda
20. Washingtons By Your Side – Wiz Khalifa
21. History Has Its Eyes On You – John Legend
22. Who Tells Your Story – The Roots featuring Common & Ingrid Michaelson
23. Dear Theodosia (Reprise) – Chance The Rapper & Francis and The Lights
Tagged:
Alicia Keys
Jill Scott
Usher