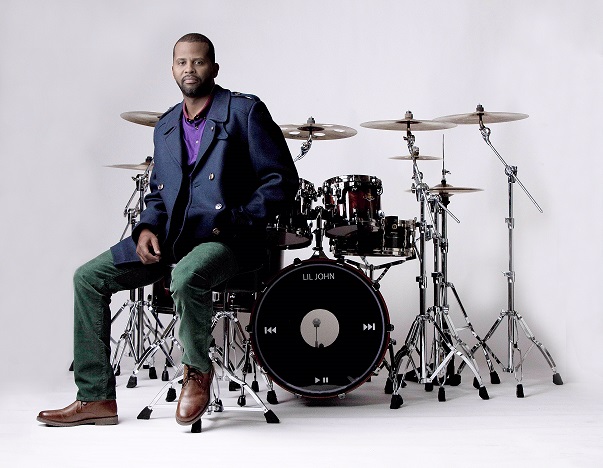 PURPOSE MUSIC GROUP and its distribution arm NIA DISTRIBUTION are proud to announce a new international partnership and distribution deal with world renown drummer/producer/songwriter "LIL JOHN" ROBERTS and his label STARBURST MUSIC, INC.
JOHN ROBERTS debut album entitled "THE HEARTBEAT" is scheduled for a MAY 2014 release. The first single, "Get Right" feat. SaRoc and Sol Messiah will be released in MARCH 2014.
JOHN ROBERTS has worked with past and present music greats that include STEVIE WONDER, QUINCY JONES, MICHAEL JACKSON, JANET JACKSON, EWF, PRINCE, ELTON JOHN, AL GREEN, BEBE and CECE WINANS, MARY J. BLIGE, SNOOP DOGG, WILL SMITH, COMMON, NE-YO, TLC and QUEEN LATIFAH.
JOHN's television credits include performing on THE AMERICAN MUSIC AWARDS, THE IMAGE AWARDS, THE MTV AWARDS, VH1 FASHION, THE BILLBOARD MUSIC AWARDS, OPRAH, THE DAVID LETTERMAN SHOW, SATURDAY NIGHT LIVE, AMERICAN IDOL, BET's SUNDAY's BEST and most recently THE NEW QUEEN LATIFAH SHOW.
"THE HEARTBEAT" includes contributions from GRAMMY AWARD WINNING ARTISTS SNARKY PUPPY & ROBERT GLASPER, one of the last known recordings from the late great icon GEORGE DUKE, and appearances from STOKLEY of MINT CONDITION, MUSIQ SOULCHILD, ANTHONY DAVID, ERIC ROBERSON, KIPPER JONES and several other upcoming artists.
"We are honored to be able to introduce JOHN ROBERTS as an artist to the World. The Heartbeat shows the depth of JOHN particularly as a songwriter and producer." —- George Littlejohn Co-CEO of Purpose Music Group
Besides being one of the best drummers in the World, JOHN ROBERTS has created a project that taps into the way people actually listen to music without genre restriction. — Russell Johnson Co-CEO of Purpose Music Group