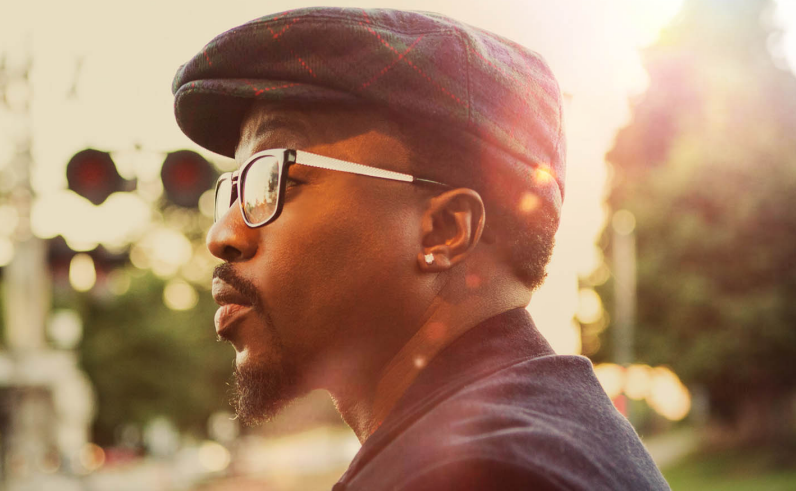 Grammy® Award winner Anthony Hamilton will embark on an intimate 17-city tour around the release of his first ever Christmas album, "Home For The Holidays" available on October 21, 2014 via RCA Records. The tour will commence on, Thursday, November 27, 2014, in Dallas, Texas, and will end in Wallingford, Connecticut, on Sunday, December 21, 2014. While on tour, Anthony will perform some of his classic hits, primarily focusing on his critically acclaimed holiday release.
The holiday themed LP will include six original tracks including, "Spend Christmas With You," "Coming Home" and "'Tis The Season". The 14-track album will also feature appearances from Grammy® Award winner Chaka Khan, Grammy® nominated Gavin DeGraw and singer-songwriter maven ZZ Ward.
With his signature voice and harmonious presence, Anthony Hamilton croons his way through some of the season's most beloved holiday classics, providing soulful renditions of "Little Drummer Boy," "Away In A Manger" and "Santa Claus Go Straight To The Ghetto". Home For The Holidays features production from Grammy® nominated producer Kelvin Wooten, Grammy® Award winners The Avila Brothers, Mark Pellizzer and Alex Tanas of the hit band Magic!. The euphonious production is paired with original songwriting and arrangements from Hamilton, in addition to two members of Anthony Hamilton's band, Kenneth Leonard Jr. and Corey "2E" Williams II.
With fans and editors patiently waiting to see Anthony on tour, when it comes to being on the road for Home For The Holidays, Hamilton is:
"Happy to be able to be on tour and in such intimate settings, to be able to connect with my fans. Having an emotional connection to this project was essential, I want my fans to be moved by the music and associate each song with a time where no other feeling mattered but love. This album and tour are for people who love good music."
Home For The Holidays is Anthony's most recent project since his Grammy® nominated album, Back To Love. Anthony has released a total of four studio albums spawning hit singles as, "Charlene," "Can't Let Go," "The Point Of It All" and "Pray For Me". In addition, Anthony has collaborated with such artists as Nas, Carlos Santana, Jill Scott, Tupac, Josh Turner and John Rich (of Big & Rich) to name a few. In 2008, Hamilton collaborated with Al Green on the song "You've Got The Love I Need," earning the pair a Grammy® for Best Traditional R&B Vocal Performance in 2009.
Hamilton has many surprises in store and looks forward to inviting fans to his second home, the stage, during the holidays.
Tickets are on sale for the Tour Dates Below:
Thursday, November 27th, 2014 – Medusa (Dallas, TX)
Friday, November 28th, 2014 – Bricktown Events Center (Oklahoma City, OK)
Saturday, November 29th, 2014 – Grand Live (Houston, TX)
Sunday, November 30th, 2014 – Convention Center (Jackson, MS)
Tuesday, December 2nd, 2014 – Peace Center Amphitheater (Greenville, SC)
Wednesday, December 3rd, 2014 – DPAC (Durham, NC)
Thursday, December 4th, 2014 – Florida Theatre (Jacksonville, FL)
Saturday, December 6th, 2014 – Fox Theatre (Atlanta, GA)
Sunday, December 7th, 2014 – Cannon Center (Memphis, TN)
Monday, December 8th, 2014 – Schermerhorn Center (Nashville, TN)
Wednesday, December 10th, 2014 – Fort Benning (Columbia, GA)
Friday, December 12th, 2014 – House of Blues (North Myrtle Beach, SC)
Saturday, December 13th, 2014 – Harrah's (Atlantic City, NJ)
Sunday, December 14th, 2014 – NJPAC (Newark, NJ)
Thursday, December 18th, 2014 – Constitution Hall (Washington, DC)
Saturday, December 20th, 2014 – Meyerhoff Hall (Baltimore, MD)
Sunday, December 21st, 2014 – Oakdale (Wallingford, CT)