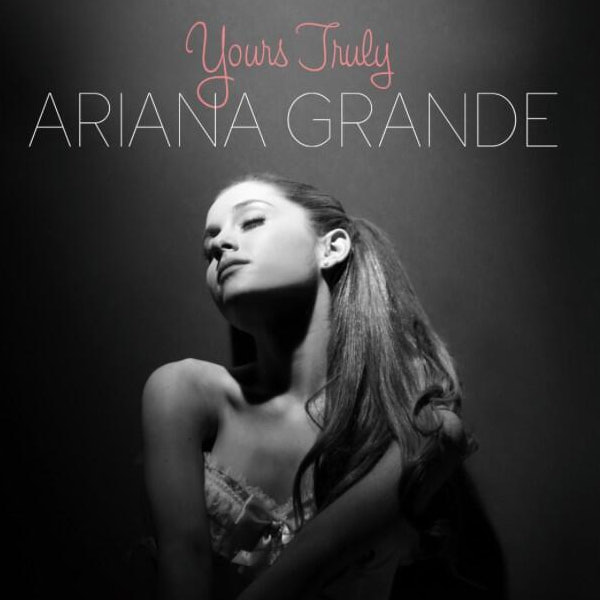 The time has finally arrived. ARIANA GRANDE will release her hotly anticipated full-length debut album, Yours Truly [REPUBLIC RECORDS], on September 3, and fans have access to pre-order the album now!
As soon as the pre-order went live on iTunes, Yours Truly landed in the Top 5, climbing to # 2 of the Overall Albums Chart and at #1 on the Pop Chart.
It's been a banner year for the popular singer and actress.GRANDE'S first single, "The Way" featuring Mac Miller, is nearing double platinum status and the multi-format smash is currently Top 10 on the Latin Pop Chart. Right out the gate, the second single "Baby I" made its debut in the Top 5, shot to #2 on iTunes, and accumulated over a million streams on YouTube. As online buzz stirred over the single, she also vaulted into the Top 10 of Billboard's Social 50 Chart. Showcasing her immense vocal range, the song is another shining and soaring example of this young talent's prowess and power.
GRANDE teamed up with a diverse bevy of friends for the album as well. Big Sean delivers a magnetic verse on the shimmering "Right There", which fans receive as an instant download with their pre-order of Yours Truly and is already #4 on the iTunes Pop Chart. She also trades irresistible harmonies with The Wanted's Nathan Sykes on her ballad,"Almost Is Never Enough"—also available on the soundtrack for one of the summer's hottest films, Mortal Instruments: City of Bones. In addition, the album includes an unshakable rendition of the Broadway classic, "Popular Song," with multi-platinum international star Mika.
For YOURS TRULY, GRANDE hit the studio with a variety of in-demand writers and producers including the legendaryBabyface as well as Harmony [Beyoncé, Kelly Rowland, Fantasia]. As a result, the entire tracklisting is a dynamic and diverse affair.
GRANDE rose to immense popularity starring as the beloved Cat Valentine, culminating in her own hit seriesSam & Cat. The series premiered on Nickelodeon in June 2013 and is now a bona fide hit for the network. Singing and performing since the age of eight, music remains GRANDE's first love.
Yours Truly will solidify GRANDE's title as the ultimate 21stcentury diva.
Final Tracklisting:
1. "Honeymoon Avenue"
2. "Baby I"
3. "Right There" (feat. Big Sean)
4. "Tattooed Heart"
5. "Lovin' It"
6. "Piano"
7. "Daydreamin'"
8. "The Way" (feat. Mac Miller)
9. "You'll Never Know"
10. "Almost Is Never Enough" (feat. Nathan Sykes from The Wanted)
11. "Popular Song" (feat. Mika)
12. "Better Left Unsaid"
13. "The Way" (feat. Mac Miller) (Spanglish Version) [iTunes Bonus Version]