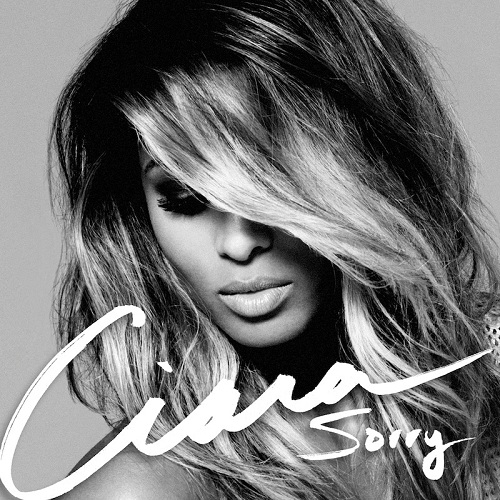 CIARA CELEBRATES THE SUCCESS OF HER HIT SINGLE AND BIRTHDAY IN SUPERSTAR, BI-COASTAL STYLE WITH A PERFORMANCE ON JIMMY KIMMEL LIVE AND APPEARANCE IN TIMES SQUARE

Ciara to Perform "Sorry" and Never-Before-Heard Track "Got Me Good" From Her New Album One Woman Army on Jimmy Kimmel Live

Video for "Got Me Good" to World Premiere on the Sony JumboTron in Times Square on October 25th
Ciara has reasons to celebrate her birthday. Her most recent single, "Sorry," is climbing the charts, and her new album, One Woman Army, has quickly become one of the most highly anticipated winter releases.
Ciara will be in Los Angeles to tape an outdoor concert for Jimmy Kimmel Live, which will include her current single "Sorry" and her new single "Got Me Good" which is produced by Rodney Jerkins and will be released on October 25th. Simultaneously, the Jimmy Kimmel Live performance will air tomorrow, on Ciara's birthday, October 25th. She will then jet to New York where she will celebrate by premiering the new music video for "Got Me Good" on the Sony JumboTron in Times Square. Clear Channel's New York station Power 105 had promoted the Times Square Premier this week, and is the exclusive radio partner. Immediately following the premier, this high-energy performance video, directed by Joseph Khan, will go live on VEVO, MTV.com and VH1.com. MTV JAMS and MTV HITS will air "Got Me Good" every hour on the hour all night long in addition to spins on AMTV. On Oct. 27th, the video will be spotlighted on VH1's Top 20 Countdown, and on October 29th, the video will be featured on BET's hit music video countdown show 106th & Park. In addition, "Got Me Good" will be front-and-center on AOL Music, Yahoo Music and MySpace Music. Following an exciting week, fans will be able to get their hands on "Got Me Good" on November 5th available on iTunes
"Sorry," the first music video from One Woman Army, generated an incredible response when it was released in September. The video for the song went to #1 on BET's flagship show 106th & Park and has remained on the countdown for a remarkable six consecutive weeks, holding the #1 position eight times. The "Sorry" music video has accrued over 7.5 million views on YouTube, and the press are raving. It's a "really dope video," Complex said, while MTV commented that Ciara brings it with "the perfect blend of sexy and apologetic" and Pop Crush claims "Ciara is back in a big way…"
On Nov. 4th, BET will broadcast Black Girls Rock, which features Ciara performing "Sorry" in addition to her #1 hit "1, 2 Step." Ciara, noted for both her beauty and her style, fired up the fashionista blogosphere when she showed up on the Red Carpet at the event dressed by Givenchy.
As a singer/songwriter, Ciara's career has already hit stunning heights. She's had eight top ten singles on Billboard's Hot 100 and has sold over seven million albums worldwide, including more than 4.3 million albums and nearly 7 million digital singles in the United States alone. Ciara's won a GRAMMY Award, three BET Awards, three MTV Awards, and was previously named Billboard's Woman of the Year.
One Woman Army is Ciara's fifth album and her first for Epic, where she reunited with her mentor, Epic Chairman L.A. Reid. It's a powerfully honest record, and Ciara's most ambitious to date. "'It represents my strength, it represents where I stand with love," Ciara says. "It represents what I want out of life."
One Woman Army in stores this winter!