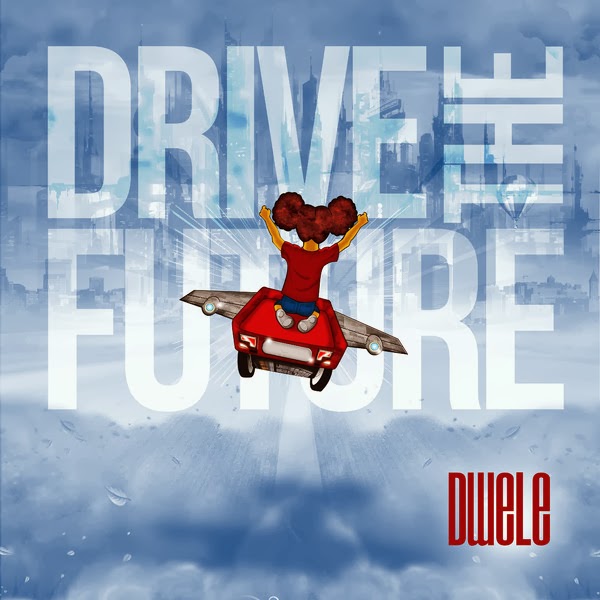 For the past 10 years soul singer Dwele has been serving his unique brand of contemporary, neo-soul-esque R&B that has amassed a loyal following, critical acclaim, and numerous accolades including a Grammy nomination. Now, he is putting his talent to work for the next generation through a text-to-give initiative developed by the Making It Happen Foundation (MIHF) in support of the HEROES Initiative (Helping Everyone Reach Opportunities and Elevated Sustainability).
With the funky and inspirational single "Drive the Future" – Dwele and the Making It Happen Foundation are raising funds that will be distributed to music and arts education programs around the country, with a particular emphasis on Detroit.
The initiative recently caught the attention of telecommunications giant T-Mobile, which is using DRIVE THE FUTURE in a case study documentary that features Dwele working with students who are a part of the Music Technology Innovation (MTI) program at Detroit's Early College of Excellence High School. The T-Mobile documentary will feature Dwele teaching students how to remix their own version of the song "Drive the Future" using iPad minis; music production apps and T-Mobile's 4G connection services.
"We have to be creative in meeting the immediate needs of our youth, especially when it comes to technology education," says Chetrice Gillon, President of Making It Happen Foundation. "By partnering with schools and non-traditional community leaders such as Dwele, we can engage youth and give them exposure to skill sets that incorporate technology. Dwele is the perfect ambassador for this program because he is a product of the Detroit Public School System and has always been active in drive students to the next level by providing exposure to industry skill sets in a class room setting utilizing current technology tools."
"I always look for platforms to help introduce young people to music and technology in ways they can understand and use. I am very proud of the work the Making It Happen Foundation is doing, and am honored to partner with them," says Dwele "I love the song – it is basically saying, control your future, be a mover and a shaker. The saying goes – there are those who make things happen, and those who wonder what happened. So, we're telling young people – and everybody – be a driver, not a passenger, in your own future." Dwele talks more about his involvement here -> DRIVE THE FUTURE PSA.
Fans can text "DRIVETHEFUTURE" to 41444 to support the campaign, and they will receive a download of Dwele's new single "Drive the Future," which is also available on iTunes.