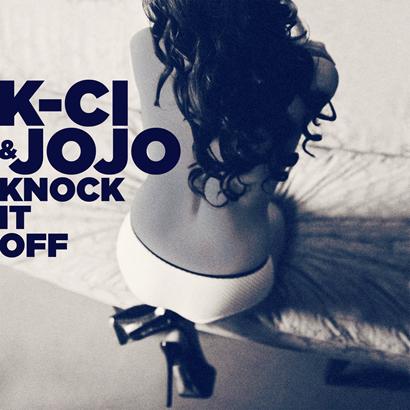 One of the most popular duos of modern R&B, K-Ci & JoJo, are back with an incredible new single, "Knock It Off." The song makes an immediate impression as an instant R&B classic. Clear Channel Media and Entertainment will World Premiere the single across its Urban AC Radio stations nationwide today, June 24.
Beginning at 10 a.m eastern, "Knock It Off" will play on Clear Channel Urban AC stations at the top of each hour throughout the day and will stream on iHeart Radio, the company's digital radio platform.
The single will be available for purchase on iTunes tomorrow, Tuesday, June 25.
K-Ci & JoJo (brothers Cedric "K-Ci" Hailey and Joel "JoJo" Hailey) will release their as-yet-untitled new studio album in fall 2013, and it promises to deliver the classic R&B sound that has garnered them hit after hit.
K-Ci & JoJo have seen much success as one half of R&B group Jodeci, and as a duo. As K-Ci & JoJo, they have released five studio albums to date, plus a successful Greatest Hit album and numerous singles for theatrical films.
Their debut album "Love Always," garned the smash #1 hit ballad "All My Life," plus two additional hits "Last Night's Letter" and "You Bring Me Up." Their Platinum sophomore follow-up, "It's Real," went top 10 on the Billboard 200 Chart and #2 on the R&B/Hip Hop Album Chart.
The group has won a Blockbuster Award for Best R&B Group and an American Music Award for Favorite R&B Band/Duo. They have also been nominated for 3 Grammy Awards, 2 MTV Video Music Awards, a Soul Train Award, a NAACP Award and an additional American Music Award.