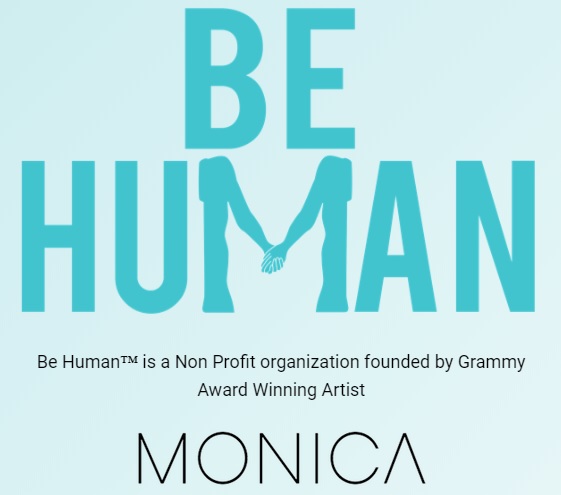 Legendary r&b singer Monica is standing up for a great cause, announcing the creation of The Be Human Foundation accompanied by a new song and visual to accompany it. The singer comments on the meaning of this venture:
"The need for us all to simply Be Human is ever present in this day and time. Having love and compassion for others as well as the desire to treat our neighbours as we would ourselves could bring the necessary change needed in this world. I look forward to uniting with those who want to see global changes that can bring a level of peace, unconditional love, tolerance, equality, unity, and joy. The Be Human movement is not just dear to my heart – it is my heart! We have the power to make the change if we as human beings do more to Be Human."
Simply stated, the mission of the foundation is: To inspire transformative reflection on our value systems that encourage critical dialogue of tolerance, love, and respect for each other and challenge our society to embrace a culture of humanity.
In a time when our world is in desperate need of those who have the ability to step up and create change, we applaud Monica for embarking on this ambitious project. She deserves the support of music lovers across the globe.
You can read all about the mission of foundation at the official website.