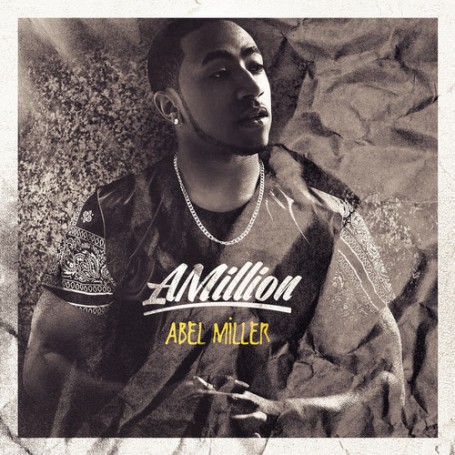 Check out the latest r&b sensation out of the UK, Abel Miller! He just released his EP "A Million" to iTunes and here is the video for his latest single "Lights Out". He's been getting a lot of airplay out in his hometown, and will soon start making his rounds out in the U.S. Check out his full bio below. Remember the name!
Bio
Abel Miller is a young UK R&B singer/songwriter born February 19th 1991. He has been singing and performing at church and school concerts from a very young age and in March 2006 he played the part as Miss Ivy's son in the play 'The Harder they come' at the Theatre Royal Stratford East.
In 2008, Abel and his three sisters were competitors on the X-factor under the name of '4Instinct'. The family group impressed Simon Cowell with their talent and reached as far as the 'judge's houses' as one of the final six groups where they performed in front of Louis Walsh.
Abel's passion has always been in music and he went on to further education and obtain a BTEC National Diploma in Music Technology. He built a small studio at home where he has been developing his producing and song writing skills. From his home studio he has produced such tracks as 'Give me a chance', 'Bring me down' in collaboration with Grime artist Scrufizzer and he covered Miguel's single 'All I Want Is You' along with rapper Young Az.
He has collaborated with K.Koke on his mixtape 'Pure Koke vol.2'. The song is entitled 'Nobody but us'. Abel's vocals are described as soulful, smooth and mesmerising and he has been vocally compared with artists such as Chris Brown and Trey Songz. Abel released single 'No Gentleman' and It has been playlisted on BBC 1xtra and can also be requested on Choice FM's Jenny Francis 'Slow Down Zone'. The video for this song is out now on YouTube along with lots more of his work. Follow him on twitter @AbelMiller and also facebook.
In 2012 Abel Miller released his EP entitled "Make You Love Me" which recieved a very good number of downloads and regular play on radio stations, it also featured some of the UK's most talented artist such as chart topper Loick essien,G Frsh and Cashtastic As of 2013 Abel Miller appeard on Uk rapper J Spades mixtape MMP2 and is now working on his upcoming project Entitled "A Million".