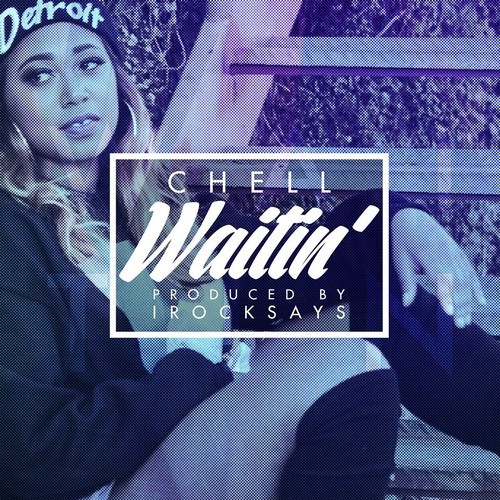 Full Bio:
Detroit singer/songwriter Chell was virtually born a musician. She was imitating Whitney Houston's role in "The Bodyguard" at two years old, began songwriting in sixth grade, and played myriad instruments as in school band during her childhood. But she didn't have hopes of crafting and singing timeless vocals until a high school event, when international media were flashing cameras in her face. The stage: the retirement of Hall of Fame football player Jerome Bettis' high school jersey, when Detroit was hosting the Super Bowl.
"When the lights came on, I was nervous," she remembers. "But singing that last note and seeing peoples' reactions to me, I knew that was what I was supposed to do."
From there, it was time to take things seriously. She had already attended various art camps and played virtually every woodwind instrument, but she enrolled in one-on-one vocal coaching to strengthen her skills during her senior year. She earned a jazz scholarship to Michigan State University, where she studied under world-renowned musicians such as Rodney Whitaker and Sunny Wilkinson, and even took two masters courses with future Grammy winner Esperanza Spalding. She also performed at Detroit International Jazz Festival and the African World Festival, along with other performances in the area.
Chell continued to keep good company after leaving MSU. In between writing sessions for her own original material, she lent features to artists like RenCen CoolBeanz, Ketchphraze (of Street Justice), and BLAT! Pack, the Michigan collective of music professionals she joined in 2009. She also built relationships with several of the city's most respected vocalists: L'Renee and Kem.
"People see my willingness to learn, my persistence, and my sincerity, and they like that. A lot of people are headstrong and want to act like they know everything, but if I have a question, I'm going to ask," Chell insists. "In collaborations, I love being able to come to the table and bring my ideas to someone else. It's like painting a picture."
Thankfully, despite her continuous work with other artists, Chell has maintained her own individuality: something listeners will be exposed to with her solo debut, Coming Out My Chell. The first of a set of EPs, COMC uses personal and outside experiences—romance, family death and illness, and other highs and lows from her hometown of Detroit—to fuel writing that is trademarked by a vivid first-person perspective, stark attention to detail, and a keen sense of relatability. Once she emerges, fans will see the same thing that Chell's high school principal and reputable musicians have seen for years now: a superstar in the making.