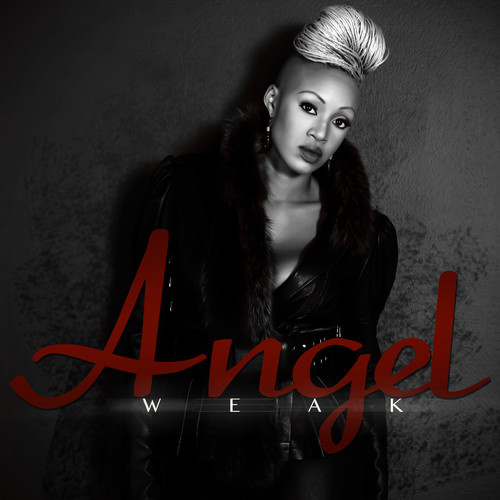 As one-third, and ultimately one-half, of the multi-platinum, twice Grammy-nominated group, Trin-I-Tee 5:7, Angel Taylor is world renowned as one of the most distinctive voices in Contemporary Gospel music. Fueled by their fresh sound, passionate vocal performances, and collaborations with luminaries including Kirk Franklin and R. Kelly, the group is widely touted as the most successful and best-selling Gospel trio in recorded history.
After amicably parting ways with her T57 partners, Angel launched a new chapter in her career and began working on what would ultimately become her debut solo EP, aptly titled Love Angel. The EP showcases the soothing soprano that so many know and love, and realizes a lifelong dream of Angel's, by celebrating and honoring love in all its forms. Love Angel is a musical journey through the love of one's self, love of the heart, and love of God.
On Love Angel, the New Orleans native welcomed the opportunity to work with musicians, songwriters and producers from various backgrounds and genres to create a colorful and cohesive body of work representative of her own tastes and talents. With musical influences that include Diana Ross, Whitney Houston, Gwen Stefani, and Aretha Franklin, and hailing from a city known for its unique and spirited artistic expressions, Angel effortlessly travels the roads between genres, techniques, and styles.
Love Angel is slated for a Summer 2014 release, with the lead single, "Weak," making its bow onto Radio and digital outlets February 4, 2014. "Weak" is a transparent, mid-tempo, sultry serenade chronicling the helplessness of the heartbroken, and is just a sampling of the magic captured on Love Angel, which includes other songs of Angel's heart, such as the emotionally wrenching "Half On A Heart," "Next To Me," a tender plea for the return of a love lost, and the powerful worship ballad, "Still God."
Love Angel realizes Angel's dream to create music that speaks to every part of our beings, without compromising integrity, morals, or character. The result is a stunning debut, poised to captivate listeners all over again.