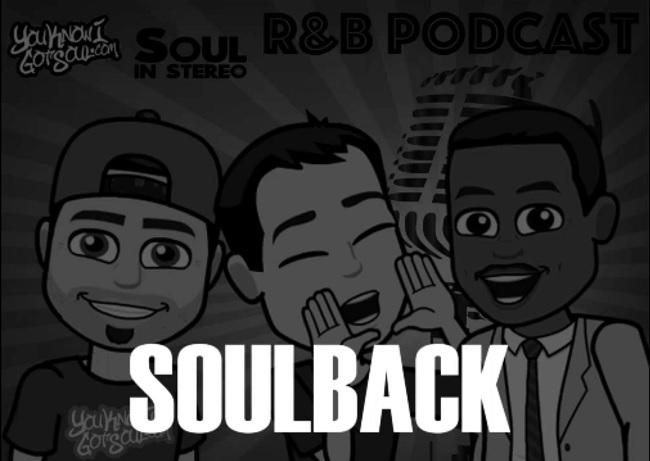 The SoulBack R&B Podcast presented by YouKnowIGotSoul and Soul in Stereo is the premiere R&B podcast. The goal of the platform is to uplift the genre while discussing the latest in R&B and reflecting back on some of the best music it's given us over the years. We aim to be an insightful and entertaining listen for those who love R&B.
In the past we've brought on many special guests who've had an impact on R&B over the years to join our discussion. Previous guests have included Case, Musiq Soulchild, 112, Donell Jones, Dru Hill, Mr. Dalvin of Jodeci, Jermaine Dupri, Stokley of Mint Condition, Chante Moore, Carl Thomas, Jon B., Sammie, and many more.
The weekly show is set up as a round table where host Kyle and panelists Tom and Edd share their thoughts on new music and recent headlines from the previous week. The SoulBack R&B Podcast originally began in 2018 after a rebranding from the original You Know I Got Soul & Soul In Stereo Podcast which started in 2015.
Click Here To View All Previous Episodes of The SoulBack R&B Podcast