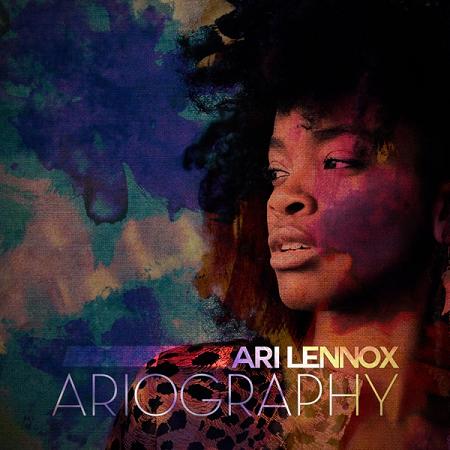 After releasing her evocative, elegantly crafted song "La La La La," Ari Lennox premieres her long-awaited debut EP, Ariography.
Following the success of her visual debut with the poignant and passionate performance of "La La La La," as appreciation to her ever-growing fan base, Lennox's gives the gift of song in full-length form through Ariography, a body of seven lyrical stories that serve as a diary–signifying Lennox's growth as an artist and young woman.
"Ariography is a journal of self-reflection," says Lennox. "It's very special to me to see how people were able to identify with "La La La La." The songs on this EP are a piece of me, my process in growing, so I want to continue to resonate with my audience with this intricate piece of my ever-changing story."
Hailed by Hello Beautiful as an "undeniable" talent, and by Essence as New & Next, since her online debut, Ari Lennox has led to becoming one of the most sought-after gems in music. Propelling a delivery of songs both with a unique mash-up of alternative and R&B–with a mass following and no major-label backing, Ari's commanding vocal prowess, and immense songwriting talent has garnered as one of the artists to watch in 2014.