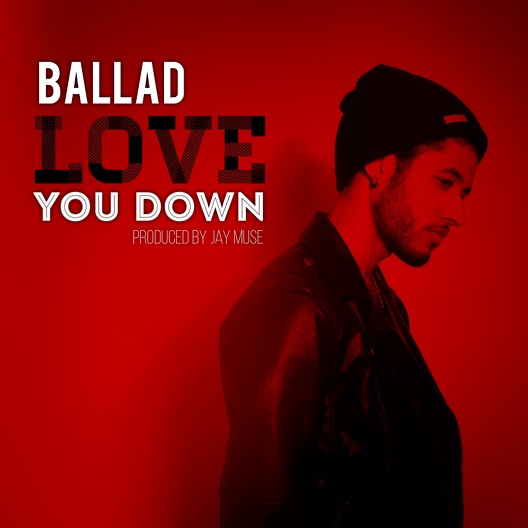 R&B singer Ballad releases his debut single "Love You Down". The single was written by Ballad himself and produced by Jeremy Burton. Ballad is a singer, poet and songwriter who was born in Luanda, Angola, now residing in Brockton, Massachusetts.
A Ballad is unforgettable. Ballad creates his art to etch the minds of all music lovers. His style swoons through his music which defines his name. Ballad's passion and soul comes out in original R&B lyrics written himself. His messages of love and life are developed in a sound and style that has been influenced by the great Michael Jackson, Usher, and Prince, with a song writing ability inspired by Stevie Wonder and Ne-Yo. Ballad's focus is longevity. He plans to accomplish this by delivering relatable songs filled with emotion as if he was sitting in the room singing his heart filled love stories directly to you. He strives to remind you that there is still a repeat button on your iPod.
Overcoming shyness and a huge culture shock from moving to the US from Luanda, Ballad has managed to adapt to the culture through modeling Michael Jackson and listening to the radio. He learned a singing style full of emotion from Marvin Gaye. Ballad took advantage of not having many friends growing up and used all his free time to write poems. Young Ballad would also turn the radio on, grab his imaginary microphone and put on a show for all his "fans". Some of his best performances were in front of the bathroom mirror. He finally found his voice and confidence and has been grinding away writing and recording music. Ballad stays busy writing original content, and traveling to collaborate with other artist as serious about their work as he is.
Ballad takes on the challenge to bring timeless music into the picture, unlike songs these days that tend to fade away. He strives for his music to be enjoyed by generations to come. Ballads are poetic love songs that accomplish longevity because they relate to the world. Ballad makes music that will last forever just like the greats that have done it before him.