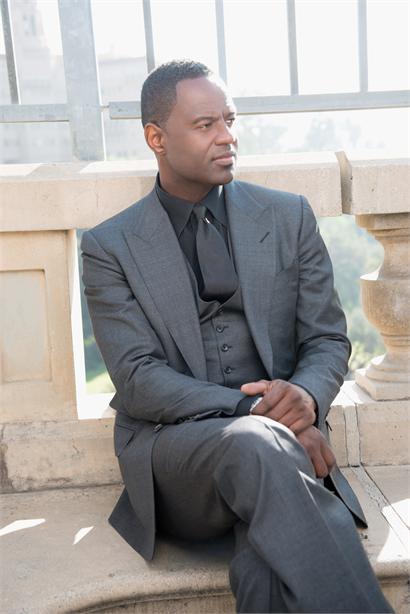 SINGER/SONGWRITER BRIAN MCKNIGHT SET TO RELEASE NEW STUDIO ALBUM, "MORE THAN WORDS," ON MARCH 5, 2013
Grammy-nominated singer/songwriter Brian McKnight announces the release of his new album, "More Than Words," on March 5, 2013. "More Than Words" will include a collaboration with singer/songwriter Colbie Caillat. The first single, "Sweeter," will bring many longtime fans back to Brian's roots, with its heartfelt lyrics and melodic tempo, and can be purchased here. The single and video were released to his Twitter followers via @itsbmcknight. "Sweeter" was also the #2 most added song at urban radio last week, and is growing rapidly.
McKnight says, " I am fortunate that there is no wall between myself and my fans. We communicate at live shows and especially through Twitter and social media. I ask them what they want and they tell me. Hopefully on this album I have succeded again in giving them what they want."
"More Than Words" will be Brian's 15th album to date. Seven of his albums were certified Platinum, and he has sold over 20 million albums worldwide. Brian has toured successfully for over a decade and has collaborated with performers across every genre including Justin Timberlake, Mariah Carey, Puffy, Christina Aguilera, Rascal Flatts, Nelly, Vanessa Williams, Willie Nelson and Kenny G.
Brian received several Grammy nominations, and has been the recipient of American Music Awards, Soul Train Awards, NAACP Image Awards, Blockbuster Awards, and a Billboard Songwriter of The Year Award. In addition to his success in music, he has crossed the boundaries of every medium. He has hosted "Soul Session Countdown with Brian McKnight" on BETJ. In addition, "The Brian McKnight Morning Show" on KTWV, the Wave Smooth Jazz radio station, was a Top 5 rated show 2 years running. In 2009, Brian began hosting his own radio show, "The Brian McKnight Show," which ran in over 60 markets and was syndicated through ABC Radio. Brian also hosted his own nationally syndicated TV show "The Brian McKnight Show."