Confirmed! New D'Angelo Album "Black Messiah" to Release at Midnight + Exclusive Photos & Details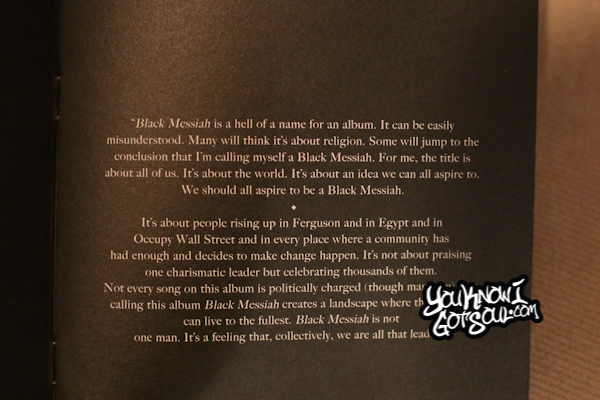 It didn't take long once news broke of the new D'Angelo album to get confirmation of its release date; "Black Messiah" will release tonight at midnight on iTunes. The announcement was made by Nelson George who was hosting the listening event for D'Angelo's new album which we just came from. Although D'Angelo did not make an appearance, Questlove helped warm up the crowd and also provided insight into the creation of the D'Angelo's first new album in 14 years. "Really Love" is confirmed to be the project's first single and pushed to radio starting tomorrow. The album, which is being dubbed as "D'Angelo and the Vanguard" (his personal band) will also include "Sugah Daddy" which released today but is not an official single.
Meanwhile at the lavish listening event at the Dream Hotel in NYC attended by select taste makers, media, and label personnel, and sponsored by Red Bull Music Academy and Afro Punk, the album was played in full and concluded with a standing ovation from the audience. Lyric books were also handed that which included the very strong message above from D'Angelo about the album. According to the notes, the bulk of the creation of the album was handled by D'Angelo, Questlove, Q-Tip and Kendra Foster. The buzz and excitement should really take off in the coming days as fans are able to get their hands on this epic release.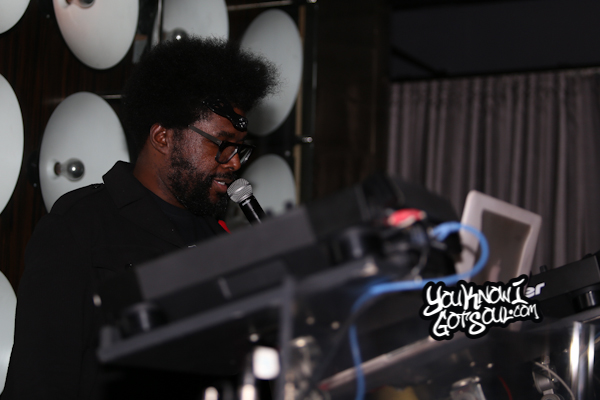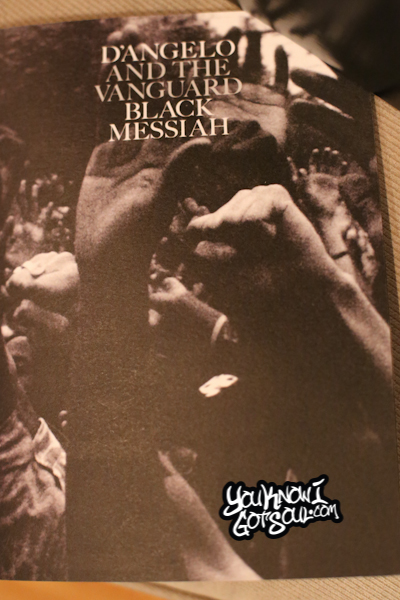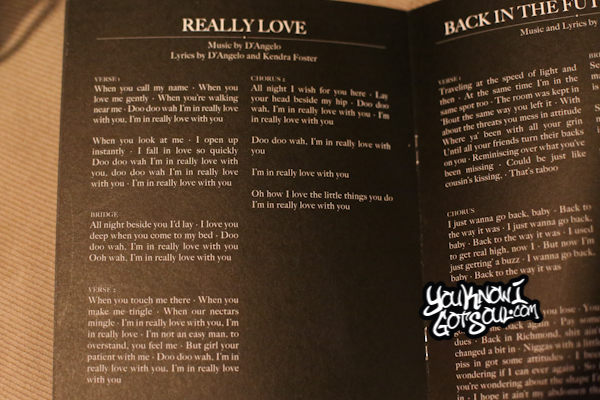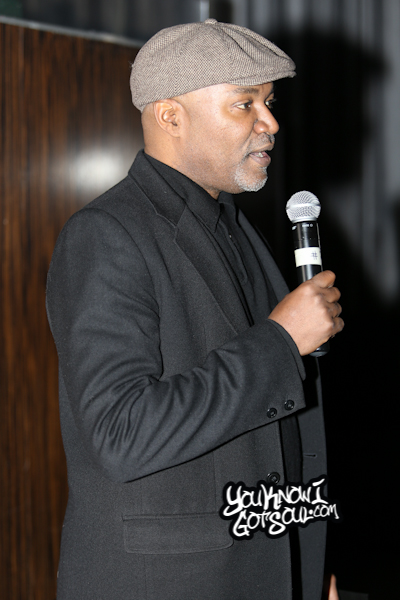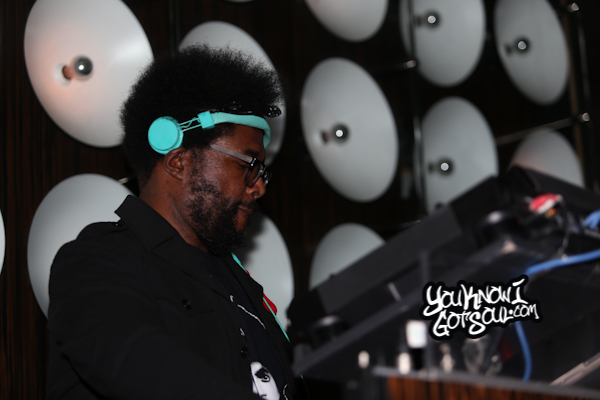 Tagged:
D'Angelo