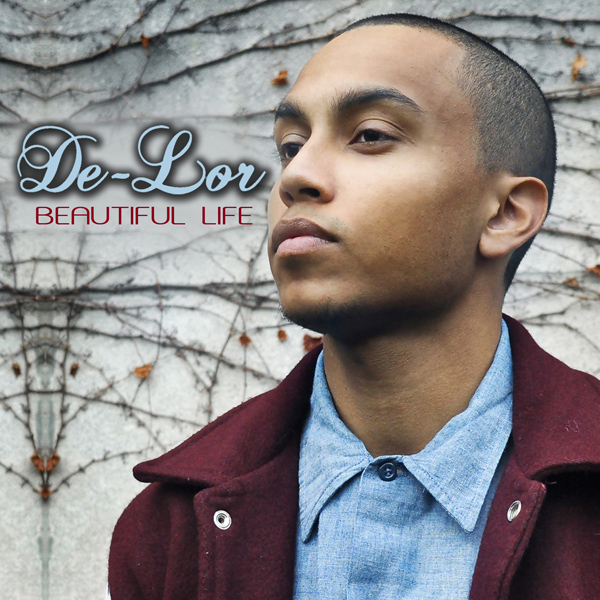 Miami, FL – Slip-N-Slide Records; the label home of such huge southern artists as Rick Ross, Trick Daddy, Trina and Plies; has recently signed new artist De-Lor. De-Lor stylistically brings something different to the conversation meshing R&B, rock, and pop. His debut SnS single "Beautiful Life" was released in digital format at iTunes on March 9th. "Beautiful Life" is an inspiring message about appreciating life even at its most difficult moments.
"Being in this business for the past 20 years, I have noticed that true musical talent has been few and far between", says Slip-N-Slide CEO and founder Ted Lucas. "So when you discover a raw talent like De-Lor – a writer, producer and artist – you know there is something special there and you want to be a part of it. I am excited to be able to work with an artist of his caliber."
The soon to be released video for "Beautiful Life" was filmed in sunny California on the Venice Beach Boardwalk and features Hollywood's newest young stars, Footloose's Kenny Wormald and Maika Monroe whose next role will be as Zac Efron's girlfriend in a not yet titled Ramin Bahrani film.
In other news, De-Lor will be performing with Teedra Moses in BMI's kick off event for the ULTRA Music Festival Weekend in Miami at the Loews Miami Beach Hotel on March 22nd. The ULTRA Music Festival is an annual outdoor music event that hosts over 100,000 people each year and was named Best Music Event of 2011 by the International Dance Music Awards.
De-Lor, who was born and raised in Sweden to an Ethiopian mother and Swedish father, was raised in a household filled with music lovers. It was his family's love of music that guided his passion and inspired him to pick up a guitar and start mimicking the sounds he heard on the radio. Before long, De-Lor was singing hooks for rappers and even started a production team that garnered some recognition via the Internet. De-Lor eventually relocated to the United States and started attending Berklee College of Music in Boston. In late 2011, De-Lor released his project J'Adore, which is receiving rave reviews from his steadily growing fanbase.
Since his signing, De-Lor has been in the studio with well–known and established producers and is currently working on an upcoming full-length album. De-Lor will be touring through the spring and summer of 2012.