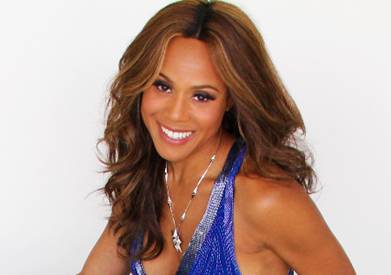 Grammy nominated singer-songwriter and Broadway star Deborah Cox has signed a management contract with Primary Wave Music, one of the largest independent music marketing, talent management, and music publishing companies in the US. The multi-talented entertainer, who is the voice behind the double-platinum anthem "Nobody's Supposed to Be Here," is now back in the studio writing and recording music for a new solo album slated for a winter 2014 / 2015 release. With a successful music career spanning almost 20 years, the Canadian beauty has conquered the R&B and pop charts, including six top-20 Billboard R&B singles, and an impressive twelve #1 hits on Billboard's Hot Dance Club Play chart. The multi-platinum artist has released 5 studio albums with her sophomore album, One Wish, bringing her mainstream after the world heard her hit single, "Nobody's Supposed To Be Here," which held the record for being the longest running #1 Single on Billboard's Hot R&B/Hip-Hop Singles & Tracks chart for 14 consecutive weeks.
"I'm thrilled that Primary Wave and my longtime manager Lascelles Stephens will be working together to manage my career," states Deborah Cox. "The great thing about joining forces with the Primary Wave team is that we can be more effective in executing my desired goals. In these changing times, it's important to me to extend my team and with Primary Wave's in-house branding, digital, marketing and publishing departments we'll have all our bases covered."
As Primary Wave Music's latest signing, Deborah Cox will join the talent management roster, which includes artists such as CeeLo Green, Melissa Etheridge, Natalie Imbruglia, Eric Benet, Ginuwine, Cris Cab, Trevor Jackson, electronic masters Audien, and PaperCha$er, as well as top music writers/producers like Ryan Hadlock (The Lumineers), and Mitch Allan (Demi Lovato). This new management partnership will reunite Deborah with industry A&R veteran Hosh Gureli, who worked closely with Deborah earlier in her career on her chart-topping remix of "Nobody's Supposed to Be Here" as well as the Swedish House Mafia hit "Leave the World Behind" featuring Deborah Cox. Gureli will co-manage Deborah at Primary Wave alongside her business partner Lascelles Stephens. With the combination of Gureli and Stephens' extensive background in the music industry, plus the management expertise and deep in-house resources at Primary Wave, this new partnership will create a powerful balance and platform for Deborah Cox to reintroduce herself with new music and continue to develop her brand. As a multi-formatted artist, Deborah will cross genres on her forthcoming, melody driven album with ballads showcasing her powerful vocals and up-tempo tracks you can dance to, yet all recorded with a soulful edge. With solid management in place, Deborah celebrates these two teams joining forces to help carve a successful path to deliver yet another musical masterpiece.
"I'm proud to have such a vocal legend like Deborah Cox join our management roster," states Larry Mestel, CEO of Primary Wave Music. "Throughout her career, she has never been afraid of taking risks and because of that, she's been at the forefront of new trends. Together with Hosh and Lascelles, we are ready and excited to continue to break the mold with her new music and further expand her overall brand."
In addition to Deborah Cox's extensive music career, the Canadian singer also has a rich history on Broadway. In the past, she has played the lead role in Elton John and Tim Rice's Broadway musical, Aida and also co-starred as Lucy in Frank Wildhorn and Steve Cuden's Broadway musical Jekyll & Hyde alongside Constantine Maroulis. Lending her talents behind the scenes of the film industry, Deborah has also recorded singles for several film soundtracks, including Akeelah and the Bee, Hotel Rwanda, Kingdom Come, Money Talks, A Good Man is Hard To Find and Tyler Perry's Meet the Browns. Philanthropically, Deborah is dedicated to living an eco-friendly life and because of her passion to green living, she has recently been appointed as an Ambassador for the Rainforest Alliance, which is an international nonprofit that works to conserve biodiversity and ensure sustainable livelihoods by transforming land-use practices, business practices and consumer behavior.